You are here:
Home › News › 2021 › 05 › 20 › Volunteer Week Shane Arbours Desire To Grow His Passion
VOLUNTEER WEEK: Shane arbours desire to grow his passion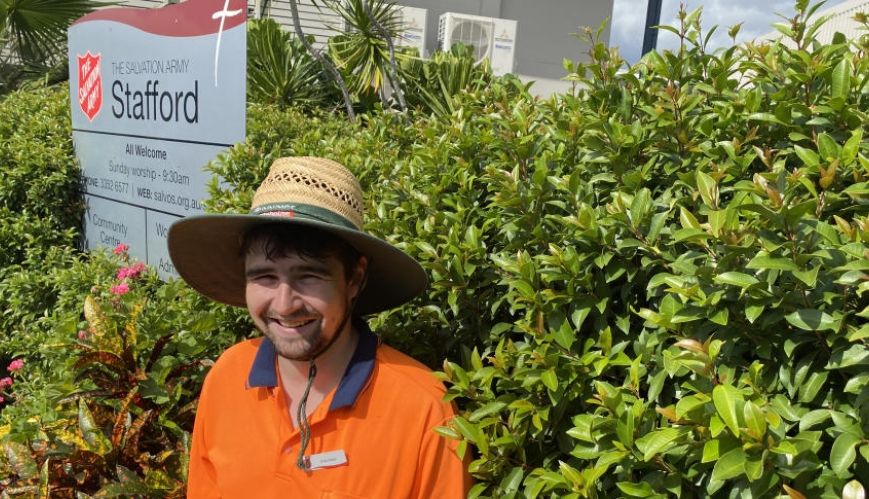 VOLUNTEER WEEK: Shane arbours desire to grow his passion
20 May 2021
Shane Harbottle is right at home among the plants and shrubs at the Stafford Corps complex in Brisbane.
By Darryl Whitecross
Shane Harbottle uses his expertise, knowledge and passion as a gardener to keep Stafford Corps in full bloom.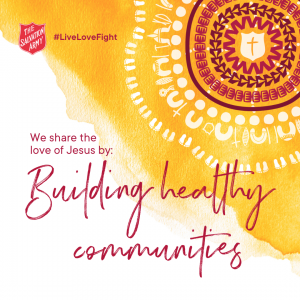 Shane has been a volunteer gardener at the corps in Brisbane's northern suburbs for more than two years and takes pride in his work in keeping the plants healthy and trimmed, the weeds to a minimum and the lawns manicured.
His passion for and understanding of horticulture grew during the work experience program run by his school, Ferny Grove High School, and with Brisbane City Council at the Mt Coot-tha Botanical Gardens.
His work with the council morphed into a traineeship and then an apprenticeship after school when a teacher recommended him for the position.
Once his apprenticeship ended, Shane needed to find another job. That is when he found the gardener volunteer position with the Army at Stafford.
Shane, 26, said a highlight of his role had nothing to do with flowers, getting his hands dirty or working outside; it was meeting new people. He enjoys interacting with corps members during the week and the various people from the community who utilise the Army's social welfare programs at the corps.
Before Shane began his role at the church, the corps gardens and irrigation systems had fallen into disrepair. The automated, in-ground irrigation system had not been maintained in the 16 years the corps had been active on the site. The gardens were virtually only looked after through irregular working bees.
Together with retired nurseryman Don Fischle, a soldier at Stafford Corps, the two set about restoring the system, reconnecting it to the two 35,000-litre rainwater tanks on the property and reprogramming it.
"We are now fully operational on that. Seeing it all in action was quite amazing [and] I think the plants have mostly been happy with that," Shane said.
Don and his brother Keith had been instrumental in installing the original irrigation system as the corps facility was being built in 2003-04.
Shane said working alongside Don had been a great experience as he had been able to tap into his vast knowledge, not only of plants but of the corps site.
Don said the one-hectare property was originally planted with an extensive array of Australian native plants and trees in consultation with the Brisbane City Council horticulture division, which required special attention to maintain.
Another challenge Shane said he was happy to accept was the planting and care for some golden cane palms. Each Easter, the corps needs palm branches to use as part of its celebration of Palm Sunday, but the sources were dwindling, so it was decided to "grow their own".
He said he had not grown palms before and was looking forward to getting his hands dirty on that project.
The corps plans to move its off-site family store back within the church complex, and Shane said he was looking forward to that, not only to meet the customers and staff but also to introduce a community garden with which they could be involved.
Shane is also proud to share his knowledge with other volunteers who help out on the property in somewhat of a team leader role. "I enjoy showing them new techniques and new skills. They value my knowledge," Shane said.
"We have a good team. Like with sport, if you want to be successful, you need to have a good team. There have been big changes here to when I first started. It was a challenge. It's a big achievement for me to fix all that. It has been great to bring the place to life. I feel like I've got my place here, which is special in a way."