Questionnaire to identify Army's missional heart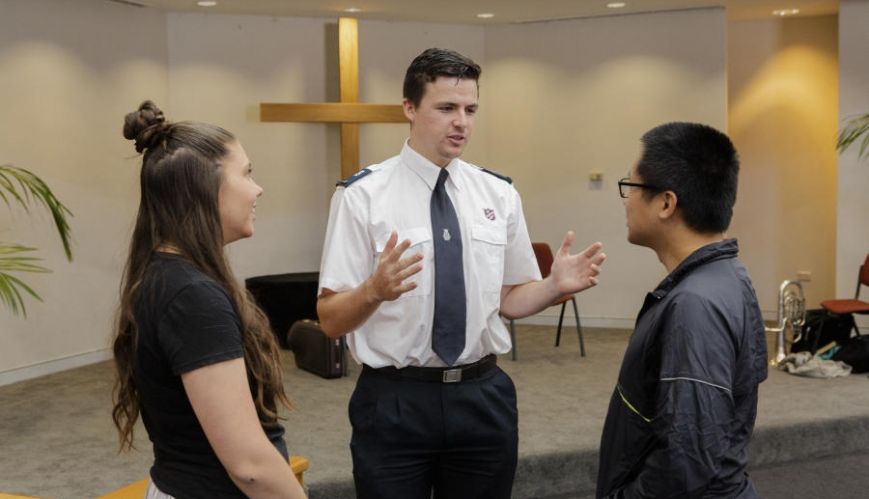 Questionnaire to identify Army's missional heart
1 June 2021
Members of Tuggeranong Corps in the Australian Capital Territory chat after a meeting. (Stock image.)
The Salvation Army is sending a questionnaire to all corps and mission expressions across the country to ask about how people are connecting with God through the Army.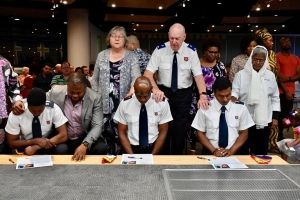 The mercy seat at Auburn Corps during their Easter service. (TSA stock image)
Assistant Chief Secretary Colonel Kelvin Merrett said the 'Salvos Connecting People Questionnaire' will assist the Army to understand better what is happening at a grassroots level.
"The Salvation Army wants to see people coming to faith in Jesus and his disciples engaging in God's mission," Kelvin said. "This is at the heart of our vision to share the love of Jesus and see lives transformed.
"But, at the moment, we don't have a clear picture of our progress. Are we connecting people to faith communities? Are our people growing and engaging in mission?"
The questionnaire will take place between 13 and 27 June, with each corps officer, volunteer and employee (who wants to take part) being asked 10 questions. This includes people attending a Sunday service, a small group in a home, a chapel service, a meeting with a chaplain, a young adult's group, or a prayer meeting or discipleship huddle with one or two others. "Anywhere where people gather to explore faith," said Kelvin.
"This questionnaire will give us important baseline information from which we can build on in the future," he added. "It will help us identify strengths on which we can build and areas that we need to strengthen. We are passionate to engage new people on a discipleship journey and see people engaged in mission."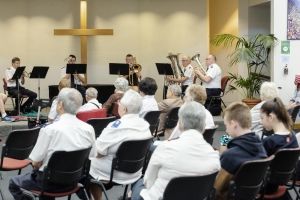 A service in progress at Tuggeranong Corps in the ACT (TSA stock image).
One of The Salvation Army's strategic initiatives is to increase the number of disciples actively involved in mission by engaging new people on a discipleship journey and actively engaging disciples in mission. 
People can complete the questionnaire online, and paper copies will be made available to all corps and mission expressions.
"I hope it also stimulates conversation across the Salvos about faith and how we are living out our mission creating faith pathways for people," said Kelvin. "Your CO, chaplain or youth and young adults leader will make it available to you, and we want to encourage as many people as possible to get involved."
The findings of the questionnaire will be made available in a series of articles on others.org.au
For more information, please contact: missionsupport@salvationarmy.org.au
This article was submitted by The Salvation Army Mission Resources team.