You are here:
Home › News › 2021 › 06 › 24 › Food Supplies Rushed To Families Fleeing African Terrorist Attack
Food, supplies rushed to families fleeing African terrorist attack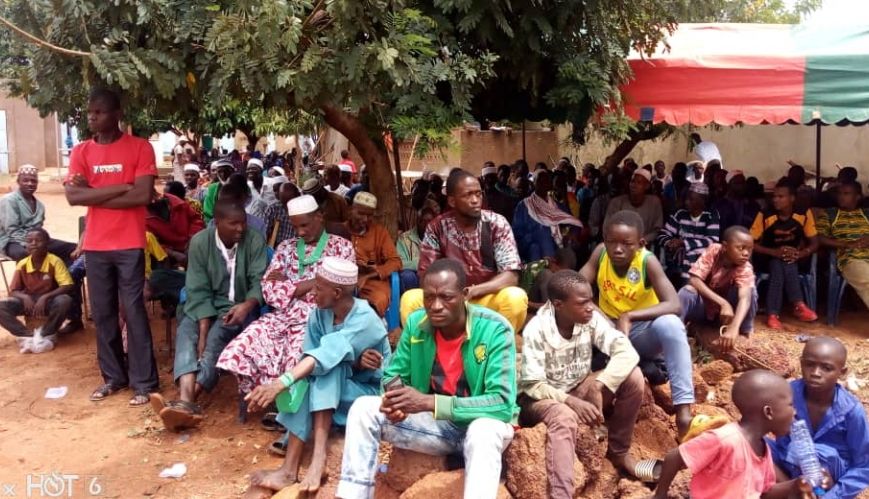 Food, supplies rushed to families fleeing African terrorist attack
24 June 2021
Displaced people in one of the makeshift camps near Solhan, which was attacked by terrorists last week. The Salvation Army has been supporting affected people.
The Salvation Army has rushed to provide support and supplies to thousands of families in makeshift camps following a rebel attack last week in the north of the West African nation of Burkina Faso.
More than 2000 families from the northern village of Solhan have been displaced after what has been described as one of the worst attacks as the religious and ethnic unrest escalates in the country. The turmoil has been raging since 2015. Reports indicate this was the first time that there had been so many deaths in a single operation.
The Burkina Faso government called on the Army to provide support in two temporary camps near Solhan in Yagha province.
Army projects officer Tim Poudiougou said that the government recognised the Army's expertise in "helping suffering populations" and was "hugely grateful" for its assistance.
The Army's initial effort has been to provide food and essential hygiene items to 2000 families – up to 10,000 people – with funds made available through International Headquarters.
Options are being considered to provide longer-term assistance to those people and some of the host communities.
Burkina Faso President Roch Kabore, who described the latest attack as "barbaric", declared three days of national mourning: "We must stand united against the forces of evil," he said.
At least 160 people were killed in the attack on Solhan.
Such attacks have become common in recent years, particularly in border communities. The United Nations High Commission for Refugees estimated that about 1.2 million people had been displaced in Burkina Faso since 2019. The country has a population of more than 20 million.
Edited from a report by IHQ Communications, International Headquarters. Additional reporting by Darryl Whitecross