Salvos share commitment to inclusion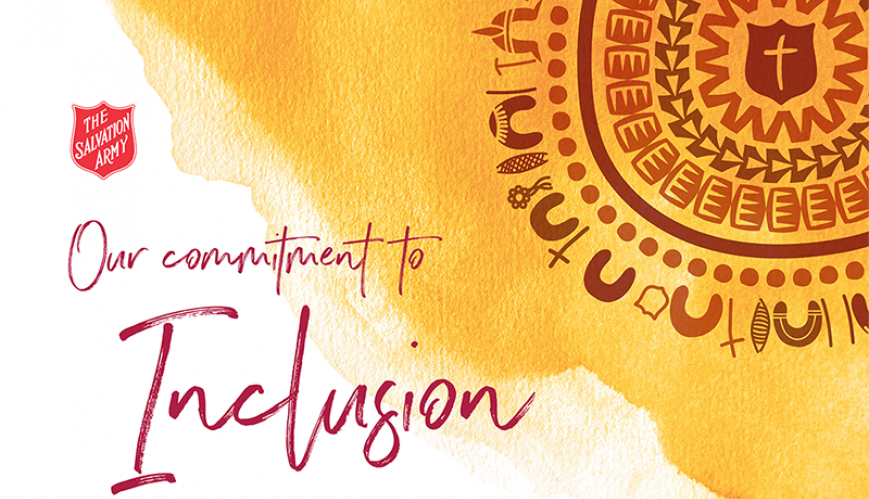 Salvos share commitment to inclusion
1 July 2021
The Salvation Army Australia today announced its first national commitment to inclusion through the release of an official statement.  
The Inclusion Statement reinforces The Salvation Army's values and international mission statement: To preach the gospel of Jesus Christ and to meet human needs in his name without discrimination. 

"This new statement stands alongside and in alignment with our existing mission, vision and values* and publicly declares that we welcome all people in every engagement they have with The Salvation Army, and we are committed to each of them feeling respected and safe," said Colonel Winsome Merrett, Chief Secretary, The Salvation Army Australia.
The statement was formally approved by the Australia Territory Board on 14 June 2021.
The statement reads:
"The Salvation Army Australia acknowledges the Traditional Owners of the land on which we meet and work and pay our respect to Elders past, present, and future. We value people of all cultures, languages, capacities, sexual orientations, gender identities and/or expressions. We are committed to providing programs that are fully inclusive. We are committed to the safety and wellbeing of people of all ages, particularly children."
Alongside the inclusion statement, six icons have been created to represent the key groups that often feel isolated, excluded or discriminated against. These icons are a visual representation to ensure people know that they are welcome.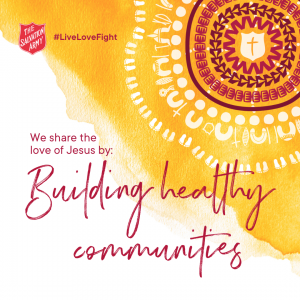 "With the announcement of the new statement and icons come requirements across [The Salvation Army] to ensure our commitment to inclusion is clear and unwavering," Winsome said.
"Our Code of Conduct provides clear expectations of our behaviours, and we are committed to demonstrating our values of respect, integrity, collaboration, diversity and compassion. 
 "I am thankful for all those who have contributed to this inclusion statement and the commitment and intent it communicates to ensure all can find a safe and accepting welcome at The Salvation Army. It enacts our international mission and complements our vision in Australia – to transform Australia, one life at a time with the love of Jesus by serving and supporting all people experiencing hardship and injustice."  
General Brian Peddle, world leader of The Salvation Army, also released a statement today, affirming an international focus on leadership development, including gender equity, addressing systematic issues within the Salvation Army culture and the need for further theological thought and reflection on the complex topic of human sexuality. You can read the General's letter and find resources at https://my.salvos.org.au/our-commitment-to-inclusion/
  *(salvationarmy.org.au/about-us/mission-and-vision/)