Supporting a community left behind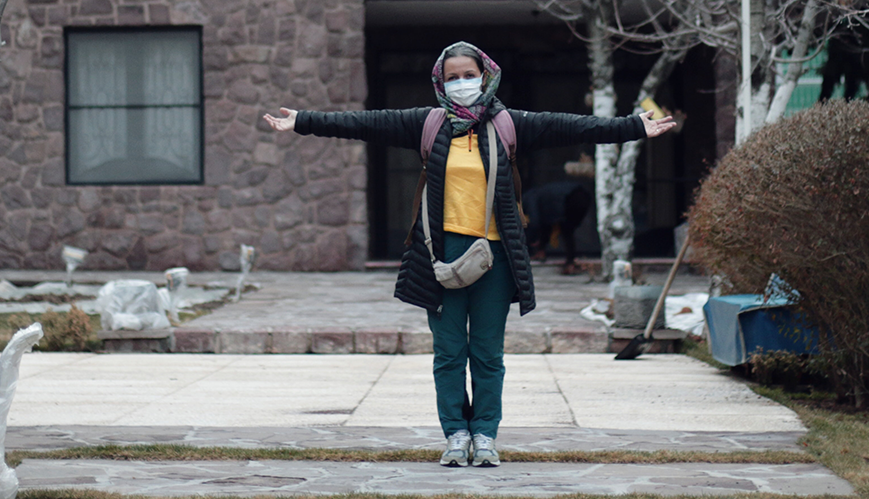 Supporting a community left behind
13 July 2021
Women without permanent residency who experience homelessness in Australia are often left without support when fleeing family violence, but a partnership between Salvation Army Housing and Kara House is helping them find their feet again. Photo by Avin Ezzati on Unsplash.
By Jessica Morris
It's no secret that domestic and family violence surged during 2020. But for Salvation Army Housing Victoria (SAHV), it highlighted the need of a desperate community – women and children without permanent Australian residency who are experiencing homelessness.
The need became clear to SAHV last November when the Victorian Government gave it the huge task of filling six detached 'transitional housing' units in Melbourne's eastern suburbs by Christmas.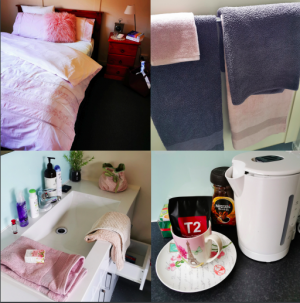 Salvation Army Housing and Kara House wanted women and children experiencing homelessness and without permanent residency to feel secure in their new housing development. It was a community effort when other organisations and volunteers stepped in to fully furnish all six units.
To achieve this goal, SAHV partnered with specialist family violence service Kara House, an organisation part of the Victorian women's refuge service system.
"Salvation Army Housing Victoria, along with Kara House, agreed on the cohort. The women and children come to Australia as a safe refuge, but given the limited resources, they seem to be left behind," shares Kaila Gibson, SAHV coordinator for East Metro and South.
Working together
Woodards Charitable Foundation got the ball rolling on the pilot program by providing a block of land in Melbourne's eastern suburbs that could be used for two years. The Department of Fairness, Families and Housing (DFFH) transported the mobile units to their new location, and, with the assistance of the local council, the units were ready for SAHV and Kara House to take over.
Identifying the right people to fill the five single units and one double unit was no small task. As the appointed social landlord of the program, SAHV worked with Kara House to facilitate the task, which included furnishing the units. The one-bedroom units are suitable for a single tenant, while the double-bedroom unit is suitable for a family.
In a stellar effort, all the units were filled by January this year. Kara House assessed residents, and when they arrived, they weren't just provided with shelter and safety – they were given a home.
"The best thing about all services coming together is that each person had something to input," said Kaila. "Kara House is assisting the clients with paying their rent and utility amounts with donations. Another organisation went into each unit and fully furnished them. There are cushions on couches, pictures in frames. They even put a bunch of fresh flowers on the table for when the residents arrived!"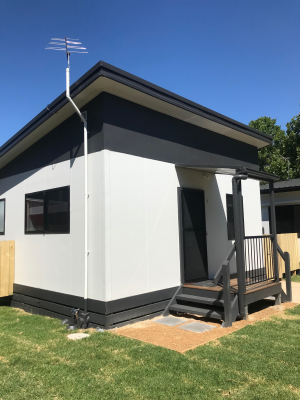 Five one-bedroom units are suitable for a single tenant, while one double-bedroom unit is suitable for a family's transitional home.
Kara House conducted an evaluation earlier this year, and the residents were asked how they felt being housed close to other women in a similar situation. One woman stated, "It's good because you don't feel alone", while another said, "I have neighbours who have similar experiences, and we understand each other."
Other residents spoke about their excitement of moving to such a clean, fresh housing development. "[I'm] happy about everything inside the house. It was like everything was made for us," one tenant shared. "All organisations are good, but here is the best," the tenant continued. "When I need something, they [Kara House and The Salvation Army] never discriminate. They are understanding."
Firm foundation
SAHV continues to work closely with tenants, ensuring they understand the legal agreements, facilitate interpreters, and liaise with the police to ensure the residents feel safe and secure.
"Once you have stability, a foundation being a home, you can then focus on the other challenges you may face," Kaila said, adding that the program could easily be replicated across the country. "All these services have collaborated together, and look at how we've changed a life! We are [living The Salvation Army's mission] to transform one life at a time.
"We've made it a priority to keep these services in the loop. We have over 200 properties – if we can do this with six, what else can we do in the future?"
In the coming months, Kara House and Woodards Charitable Foundation plan to meet with the tenants and discuss future improvements to the program. Ideas about creating a community garden, holding financial planning sessions and equipping the women to become employment-ready are already bouncing around.