Joshua accepts new role of engagement with open hands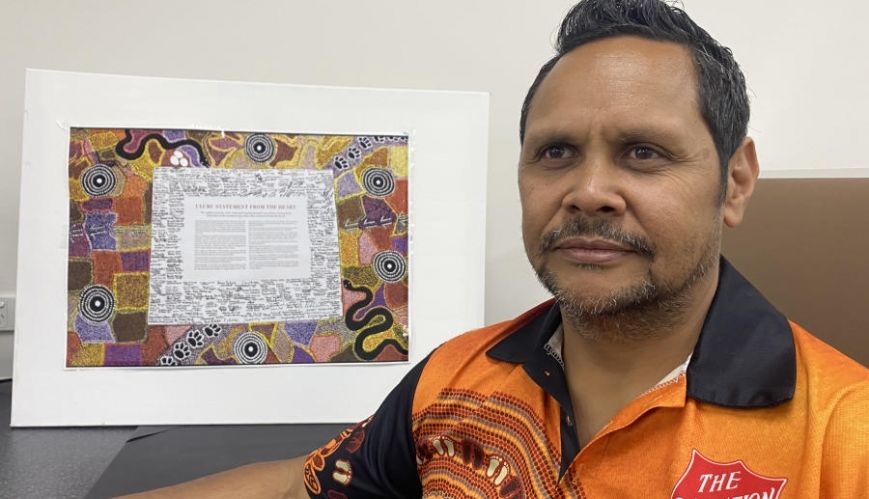 Joshua accepts new role of engagement with open hands
23 November 2021
Joshua Hart has joined The Salvation Army Mission Support Department as an Aboriginal and Torres Strait Islander Engagement Coordinator to work with First Nations people in southern Queensland.
By Darryl Whitecross
The Salvation Army's Queensland Division has a second Aboriginal and Torres Strait Islander Engagement Coordinator following the recent appointment of Joshua Hart.
Joshua joins Christopher Congoo in the Mission Support Department. Joshua is to coordinate the southern half of the division. The Army has Divisional Coordinators in New South Wales, Victoria, Tasmania South Australia and Western Australia.
Joshua, a proud Kalkadoon Mitakoodi, Wungkamudlah, Pitta Pitta man, said he was passionate about working toward helping First Nations People find victory through the cross of Jesus Christ, "the bridge that has made way for all to awaken to their true identities in Christ".
He has spent the first few weeks on the job introducing himself to various corps ministry expressions, the elders of First Nations communities and other communities as a mark of respect upon entering new Country: "It's all about learning at the moment; taking everything in and, thus far, I've enjoyed every moment."
"My mother always taught me to enter another's Country with open hands; never with clenched fists ... well at least not without the full support of the Traditional Custodians upon whose Country my feet stand," Joshua said. "It's not my Country so protocol dictates one should enter with open hands for the Custodians to place something in your hands."
Joshua said he had worked within the community service sector for more than 20 years, having a background in drug and alcohol, family violence, youth work including youth residential care, working with disengaged youth and youth justice in Queensland and Victoria. He also was a pastor in Mt Isa, in western Queensland, and had various ministerial roles from youth pastor to ministering in other nations overseas.
He said he believed an important aspect of his role would be to support the initiatives recently started within the Cherbourg aboriginal community through the South Burnett Corps including continuing the Christmas Cheer program and working towards employing an onsite community support worker with a specific focus on suicide prevention and community support. 
He said that, being Aboriginal and a Christian, he played a vital role in "bridging the gap" between indigenous people and Christ. "That's my heart: to bridge that gap; to help and be a part of healing the hurt of history; to point all to Jesus, the repairer of the gap through the bridge of the cross."
"I have an important part to play but I can't play all the parts. I am, like everybody else, just a part of the whole; the Body of Christ, but collectively, when all those parts come together, then we all get to reveal that very glory God has placed within us that is Christ.
"That's my heart. We can all work together to reveal something that is far greater than our own individually focussed perspectives," Joshua said.