You are here:
Home › News › 2021 › 12 › 01 › Christmas Offering To Help Build Toilet Facilities In Malawi
Christmas offering to help build toilet facilities in Malawi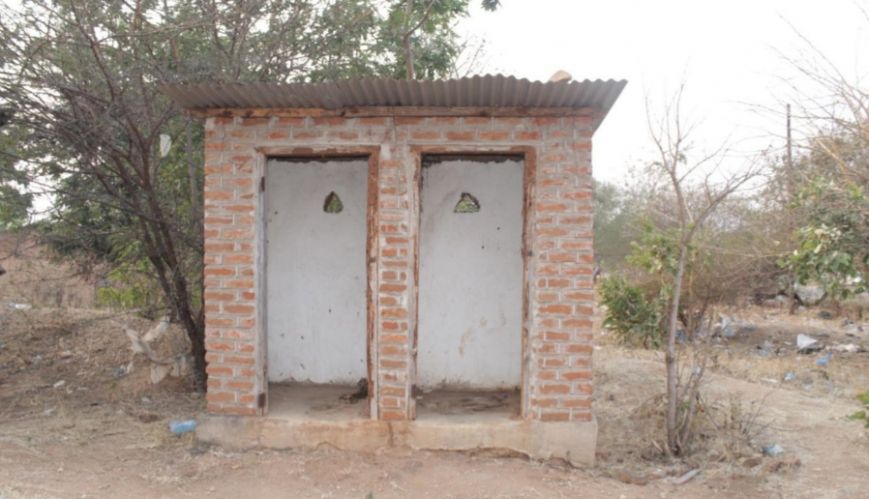 Christmas offering to help build toilet facilities in Malawi
1 December 2021
One of the toilets used by patients at The Salvation Army's Nyungwe Health Centre in Karonga District of Malawi which does not provide privacy for people using them.
By Darryl Whitecross
Money given in corps and mission expressions across Australia as part of this year's Salvation Army Christmas Day 'Overseas Appeal' offering is to be used in Malawi to help replace unhygienic, unsanitary and rundown toilet facilities as part of the WASH project in Karonga District.
Some of the toilet facilities are in such poor condition, they are unusable – and have been for a long time.
Mathews Tulombolo, from Community Development in the Malawi Territory, said most toilets were inaccessible to people with disabilities. 
Major Bruce Harmer, Australia Territory Public Relations Secretary, said the appeal money would be channelled through The Salvation Army International Development (SAID) team for the WASH project, which aimed to not only improve the toilet facilities but alleviate illnesses caused by using unsanitary facilities.
The money would go to help build "quality toilet blocks" and improve access to quality health services at Kiwe Rural Hospital and Nyungwe and Mwenilondo health centres the Army facilitated.
With better facilities, the Army believes there will be a "direct health benefit" as more people will attend the clinics, especially those with disablilities, expectant mothers and children.
Mathews said it was hoped the new suites of toilet facilities would be finished by mid next year.
Karonga is a lakeshore district in the northern region of Malawi, east Africa, sharing borders with Chitipa District in the west, Rumphi District in the south and Tanzania in the north and east.
One of the two toilets for patients at the Kiwe Health Centre in Karonga District.
Mathews said that helping to achieve the Malawi Government's goal of improving equitable health services delivery and care at a community level could only be achieved if the health centres in rural areas were well supported with adequate and improved infrastructures including well-constructed, modern and improved amenities.
"It is unfortunate that, in Karonga District, [such] structures are inadequate in most of the health centres and others are very old [and] in bad shape and in most cases are unable to accommodate the demand," Mathews said.
The rural health centres in the district each month see about 5000 malaria patients, deliver 3200 babies, see 150 referrals and care for 1000 antenatal cases.
"This signifies the important role which these health centres are playing in the rural areas of the district hence there is a need for adequate support in terms of infrastructure development with much emphasis on construction of WASH facilities in order to save lives of people and improve their health and wellbeing," Mathews said.
People unable to attend a Christmas Day service to give in the offering can log on and donate online at https://selfdenial.info/give