Lindsay steps up for Red Shield Appeal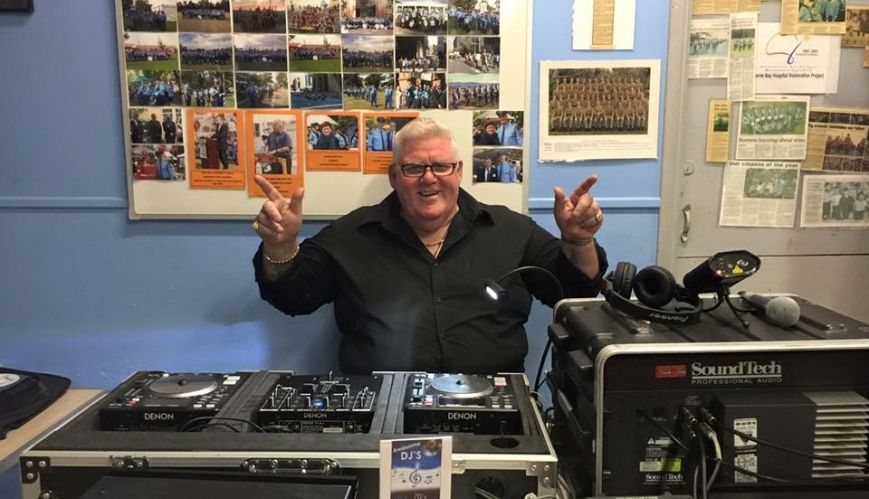 Lindsay steps up for Red Shield Appeal
9 May 2022
Lindsay's fundraising efforts were music to The Salvation Army's ears after he took 10,000 steps out of his comfort zone each day throughout April to raise money for the Red Shield Appeal.
Not even a stint in hospital could stop 72-year-old Lindsay McCormack from fulfilling his '10,000 Steps Challenge' for the Red Shield Appeal.
The Sydney grandfather was on track to achieve his fundraising goal of walking 10,000 steps a day throughout April when an ear infection landed him in St George hospital for 11 days.
He had been walking 12 kilometres a day through picturesque parkland along the Georges River in approximately one hour and 40 minutes. He tried to replicate this pace by walking up and down the hospital's long corridors but sometimes didn't reach his daily goal until 10pm.
"I had every opportunity to lay down and not do this, but I wanted to challenge myself," he said. "I said to myself that I can use this as an excuse, or I can use this to motivate."
Lindsay's dedication inspired some nurses and allied health staff to get their steps up.
"I could see some people with their Fitbits on, and I'd ask them how many steps they did, and they didn't know," Lindsay said. "One nurse decided to use her Fitbit and said, 'You've inspired me, I'm going to get my steps up too', and I was tickled about that."
A heart for the underdog
Lindsay retired two years ago after working in 'outreach' for almost 30 years at an inner-Sydney hospital, but his passion for helping the marginalised has not subsided.
"I worked as a Health Education Officer when HIV first hit Sydney, educating impacted communities on safe practices. We did lots of outreach and walked around the streets looking for people who needed medical assistance, food, blankets or just someone to talk to," he said.
"We crossed paths with the Salvos as we often worked together to support at-risk youth and [those experiencing] homelessness. The Salvos were caring, compassionate and approachable."
New challenge
Lindsay first heard about the 10,000 Steps Challenge on social media.
"I thought to myself, I can do that. I wanted a challenge in my retirement and to get out of my comfort zone, so I signed up," he said.
Lindsay documented his challenge in a Facebook group facilitated by The Salvation Army's Community Fundraising team. He was encouraged by many other 'steppers' journeying with him as he shared candid videos of himself walking up and down the long corridors. He was crowned the 'Ward-walk Warrior' by one of his fellow steppers.
Happy place
After completing the challenge, Lindsay continues to take 10,000 steps each day. "It's my happy place now," he said. "I enjoy singing to my music as I walk and saying g'day to people as I pass them."
Taken from his last video post, Lindsay congratulated his fellow steppers: "Okay, this is the last day of the 10,000 Step Challenge. But I'll keep going because, man, I'm really into this. It's raining cats and dogs, but you know what? I found a spot where I can walk, and I love this. I love this walk. It's beautiful. Peaceful. Just listening to my music and walking along and getting my 10,000 steps ups, and I'm doing what all you champions are doing.
"I've seen some people struggle on this challenge. But I'm so proud of you guys. You got out there, and you had a go, and that's what it's all about – just having a go. No one says you have to do everything to the full extreme. But you had a go, so to me, in my eyes, you're all heroes."
This community fundraising initiative was successfully piloted last month as part of the Red Shield Appeal. While this challenge is now closed for 2022, the Community Fundraising team will be looking at possible fundraising challenge events later in the year, so keep a lookout!
To start your own digital fundraising, go to https://digitaldoorknock.salvationarmy.org.au/signup