Book it in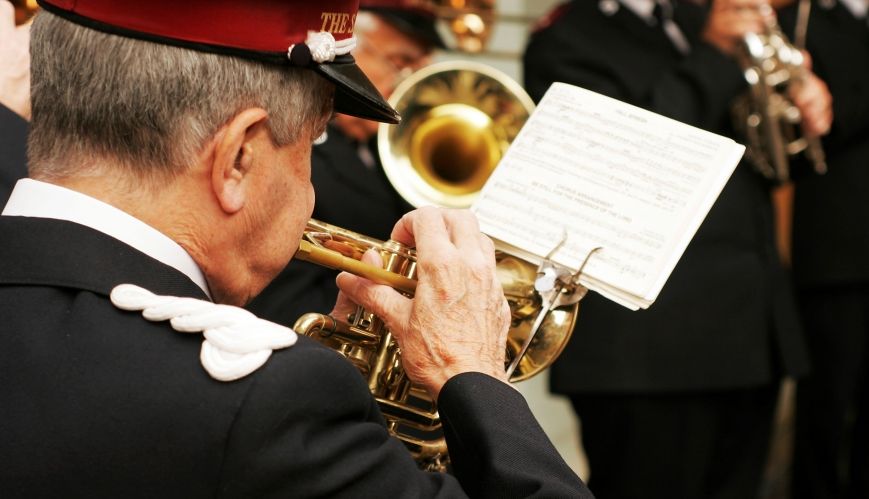 Book it in
16 May 2022
Catch some great band music in the Bands in the Round if you're in Melbourne on 21 May.
Several interesting Salvation Army events are on offer in the coming month.
BANDS IN THE ROUND
Worship Arts is hosting 'Bands in the Round' on 21 May at Waverley Temple Corps in Glen Waverley. This concert is the first of five events happening around Australia in 2022 which will be raising funds to support Salvation Army music ministries in Papua New Guinea.
The Melbourne event will feature bands from Box Hill, Camberwell, Ringwood and Waverley Temple, along with the Melbourne Staff Band. It is a wonderful opportunity to bring people together to enjoy great music, food and fellowship.
Location and Tickets:
Waverley Temple Corps in Glen Waverley on 21 Saturday May at 2pm
Tickets for adults $15, children under 16 $10 and children under 5 free. 
---
TRI-TERRITORIAL WEBINAR
You're invited to our first Tri-Territorial Webinar for 2022.
Come along to listen and learn from a yarn between Hanna Seddon and Shirli Congoo, two First Nations Christian women, as they discuss lessons the Western Church can learn from Indigenous cultures.
Hanna is a Salvation Army officer, leading the church and social services in Rotorua, New Zealand. A social worker by trade, she has had the privilege of working in several different communities over the past 20 years. She is currently studying theology at the University of Otago, focusing on theologies from Indigenous perspectives.
Shirli Congoo is the Territorial General Manger for the Aboriginal and Torres Strait Islander Ministry. She leads a team of nine First Nations people who are passionate about seeing their people flourish through supporting The Salvation Army Australia's commitment to truth-telling, reconciliation, social justice, and building their cultural competence and capacity.
Date and Time: 1 June, 8am BST | 5pm AEST| 7pm NZST
---
HISTORY SYMPOSIUM
The Salvation Army History Symposium will be held from 1-3 July at Ipswich Corps, Queensland. The theme for this year is 'History: A record of specific grand moments or a collection of everyday stories?'
The keynote speaker on the Friday evening will be Dr Ian Townsend, former ABC journalist and published historian. The weekend will include Australian and international guests who will present papers, lectures and history walks on Salvation Army history.
The first Symposium Dinner since lockdown will be held on the Saturday night celebrating a number of key anniversaries and will honour the long service of a number of the Society's members as well as bestow the title of 'Fellow' of the Society upon four noted Salvation Army historians; Dr David Malcolm Bennett (Brisbane), Garth Hentzschel (Brisbane), Major Kingsley Sampson (Christchurch NZ) and Major David Woodbury (Sydney).
Among other events, author, Salvationist Dr Helen E. S. Ashwell, will be present and available for a book signing of A Promise Fulfilled: An Autobiography of Challenges and Great Achievements. Helen was, among other positions a medical educator for The Salvation Army in PNG. A part of this story was published in the current issue of The Australasian Journal of Salvation Army History.
For more information, contact AJSAHistory@gmail.com.
---
A NIGHT AT THE THEATRE
The Melbourne Staff Band invites Salvationists in Melbourne and its surrounds to attend 'A Night At The Theatre'. Over two and a half hours, guest vocalists Danielle Matthews and Michael Cormick will perform songs from classic musicals like The Phantom of The Opera, Les Miserables, Cats, Guys and Dolls, and Salvation Army musicals Jesus Folk, Glory and Hosea. Backed by the Melbourne Staff Band and conducted by Ken Waterworth, it will be a night to remember. 
Location and tickets:
George Wood Performing Arts Centre at Yarra Valley Grammar School, Kalinda Road in Ringwood on 4 Saturday June at 7.30pm.
Tickets for adults $25, concession/senior $20.