Saturday laugh with Lindsay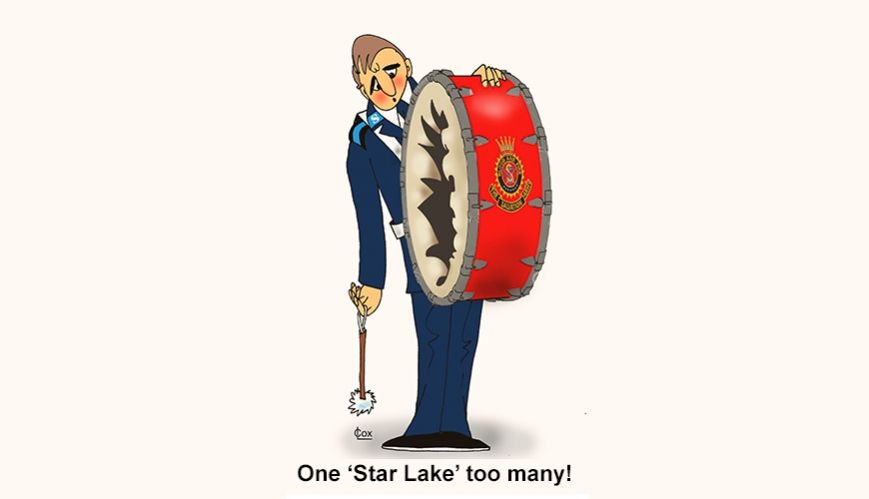 Saturday laugh with Lindsay
25 June 2022
When Salvation Army bands embark on a march, you can be sure that 'Star Lake' is in the repertoire. If it's a long march, the piece will be played two, sometimes three times!
Composed by Eric Ball in 1937 after he was a guest at the famous Star Lake music camp in the USA, the march has a light and entertaining feel, but the bass drum gets a good workout.
Hence, over-enthusiastic drummers will easily relate to this cartoon.
Cartoonist Lindsay Cox has made an art of depicting the whimsical side of being a Salvo. As manager of The Salvation Army Australia Museums, Lindsay's enthusiasm for Army history is infectious. But his other hobby is cartooning, and it is a great passion.
Each Saturday, Others Online brings you one of Lindsay's cartoons. Salvationists around the world have got a chuckle out of Lindsay's illustrations through his two published books – Fire a Folly and Banned for Life: A humorous look at Salvation Army bands.
Both books are available at Sydney Salvationist Supplies (1800 634 209) or thetrade.salvos.org.au, and Melbourne Salvation Army Supplies (1800 100 018) or commerce.salvationarmy.org.au