Serving up help and hope in the floods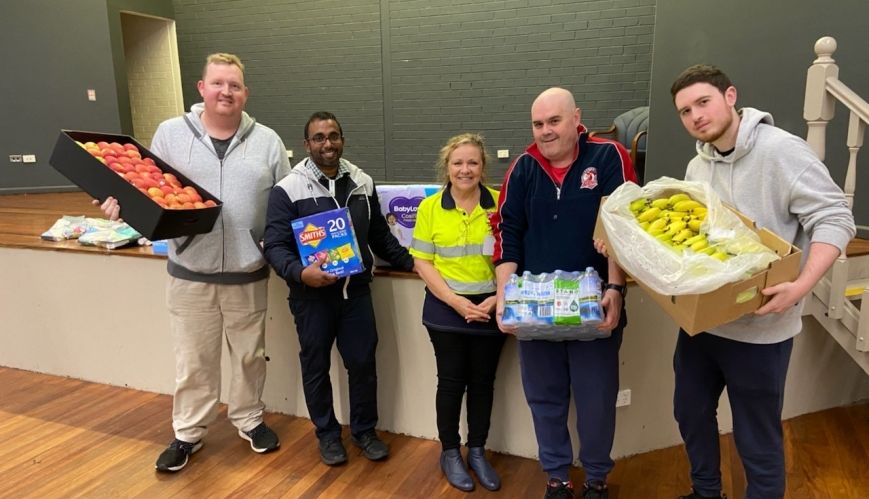 Serving up help and hope in the floods
5 July 2022
Ready to help: The Salvation Army Emergency Services team provides food and supplies at the Narellan evacuation centre, south-west of Sydney.
By Cliff Worthing
"Nothing happens in The Salvation Army without volunteers putting their lives on hold to help those in need," according to Norm Archer, Salvos' Strategic Emergency and Disaster Management Coordinator, NSW/ACT.
As near-record flood levels continue to devastate Sydney and surrounding areas, Salvation Army Emergency Services (SAES) volunteers are providing or arranging emergency catering in evacuation centres in Narellan, North Richmond, Richmond, West Gosford, Liverpool and The Entrance.
"Each meal we serve, and support we provide, is part of the safety net for those affected by the floods," Norm said.
Local businesses are also contributing to the flood response. Norm gave the example of the local Narellan Woolworths that spontaneously delivered needed supplies to the Salvos in the evacuation centre across the road. Woolworths continues to support the Salvos in disaster response.
To date, 35 volunteer shifts have served over 175 meals and refreshments.
As well as dealing with the floods, SAES are providing over 100 lunches every day to support Department of Primary Industries personnel battling to control a threat to the Hunter Valley bee population. Norm anticipates this support could be needed for weeks.
"We have a lot on our plate at the moment, but we will always turn up and support those in need to the best of our ability," Norm said. "It's a bumpy road but the system is working."