You are here:
Home › News › 2022 › 09 › 09 › Salvation Army Australia Shares In Sorrow Of Queens Passing
Salvation Army Australia shares in sorrow of Queen's passing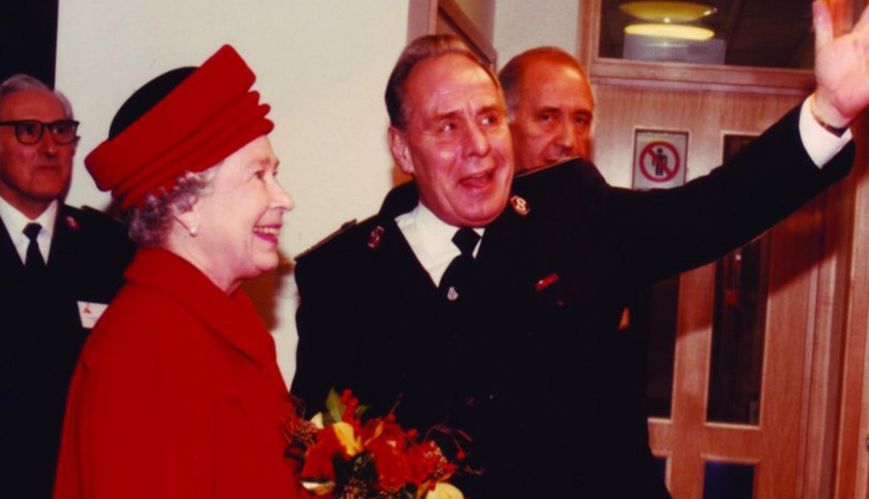 Salvation Army Australia shares in sorrow of Queen's passing
9 September 2022
The Queen had a strong relationship with The Salvation Army and supported its work throughout the world.
The Salvation Army Australia expresses its deepest condolences to The Royal Family.
We are deeply saddened by the passing away of Her Majesty Queen Elizabeth II. Her Majesty was a true inspiration to the world, admired and respected for her faith, grace and devotion to serving others.

On behalf of The Salvation Army Australia, Commissioners Janine and Robert Donaldson offer their prayers to The Royal Family for comfort and strength in these days of grief.
General Brian Peddle, world leader of The Salvation Army, said Salvationists across the world would be sharing in sincere sorrow.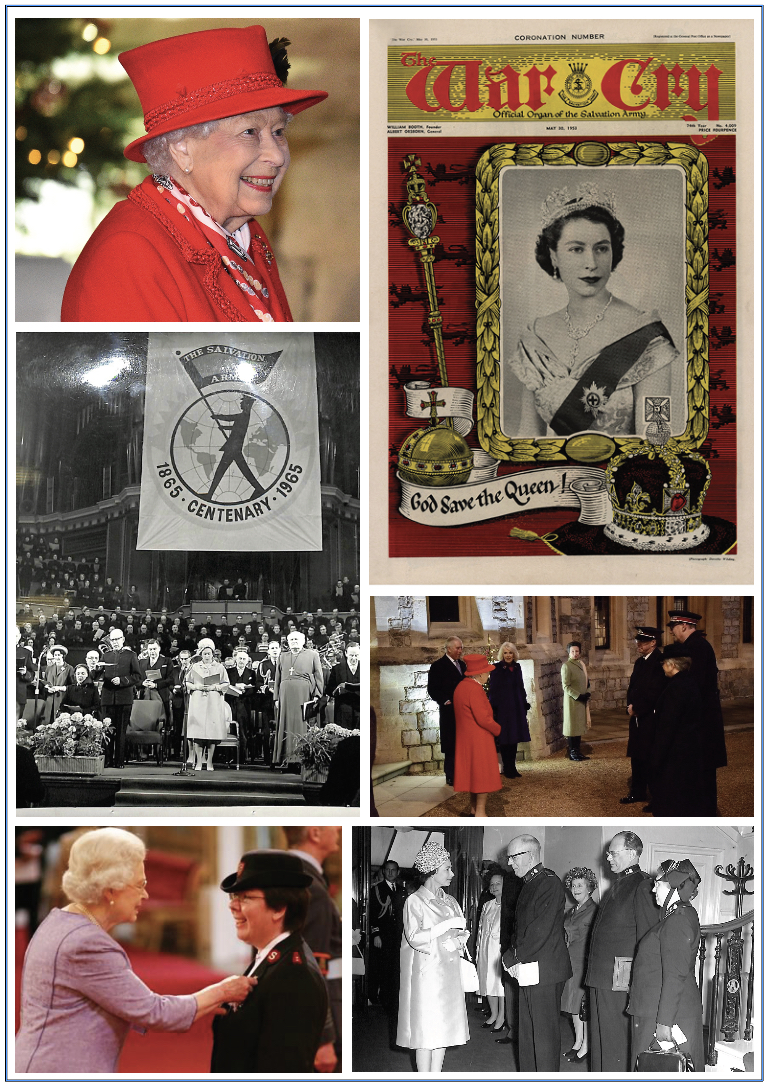 Queen Elizabeth II and The Salvation Army (clockwise from top left): The Queen attending a Christmas function organised by The Salvation Army in London; the front cover of The War Cry on 30 May 1953 celebrating the Queen's coronation; the Queen greeting Salvation Army personnel outside Buckingham Palace before Christmas 2020 to thank them for their work during the COVID-19 pandemic; General Frederick Coutts and Salvation Army personnel meeting the Queen in the mid-1960s; Salvation Army officer Captain Tracey Palmer receiving an MBE from the Queen in 2008 following her services during a flood emergency; Her Majesty opening The Salvation Centenary Congress in London in 1965.