EVERYDAY SALVO: Liam reflects on his journey to Jesus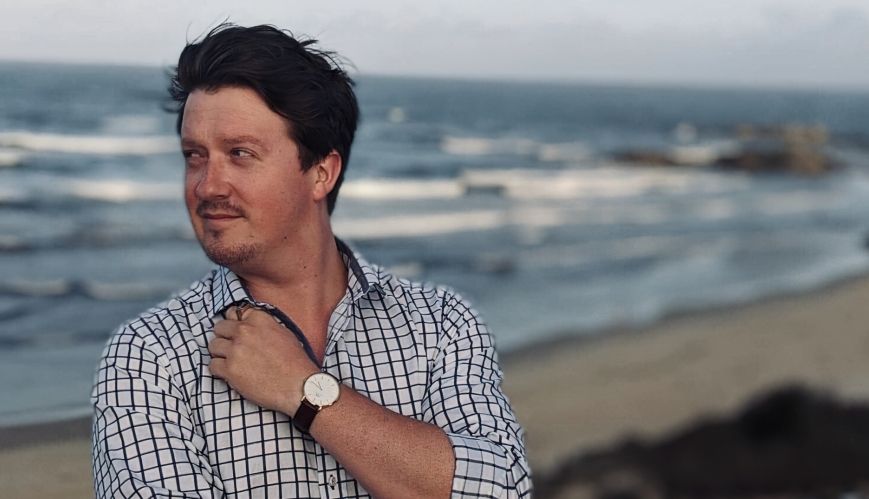 EVERYDAY SALVO: Liam reflects on his journey to Jesus
18 September 2022
When Liam Swainson reflects on life, he is glad he made the decision to follow Jesus, which has led him to a role with The Salvation Army.
By Jessica Morris 
As the new Schools Engagement Representative for The Salvation Army in Perth, Liam Swainson is known for his extroverted and goofy presence. Every day, he engages kids with the realities of homelessness and poverty through presentations and work experience – and when students want to help, he is their connection to the local corps.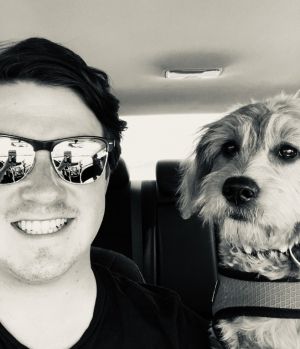 Liam hanging out with his furry companion Ruby.
In many ways, Liam is like the new kid at school – making new connections with the wider Salvation Army and his community daily. But don't let the tenure of his role fool you – Liam's journey with the Salvos and God has been anything but brief.  
"I first encountered the Salvos back when I was still in primary school. My older sister, Laura, attended youth group on two evenings out of the week and would constantly talk about all the fun she had. As soon as I started attending high school, I started attending youth group too," he recalls. 
"I was shocked when on the first night, the topic of Jesus came up, and we spent some time doing a basic Bible study session. I remember thinking to myself, 'I didn't sign up for this.' I still stuck around, though, and it wasn't until an Easter camp run by the Salvos that I gave my heart to Christ."  
As first-generation Christians in their family, Liam and his two sisters went against the grain by finding faith. And for Liam, the decision to truly commit to Jesus was a roundabout journey that inevitably led him right back to The Salvation Army. But not without a few bumps in the road.   
"Being first-generation was a very big challenge. I had to [learn how to live from] a brand-new standpoint. This resulted in a warped perspective of simply trying to be the stereotypical Christian – doing good deeds to my fellow man. I found myself constantly burning myself out by trying to do the 'right thing' by God and being swept up in normal teenage life."  
Worshipping Jesus through music has played a big role in Liam's life.
Leaving the Church, Liam still believed in Jesus – but he was exhausted by "trying to be right". The turning point came when he realised something was missing from his life. Reconnecting with friends from the local Salvation Army, he experienced a grace that made Christ more real to him than ever before.  
"I remember being surprised at the enthusiasm and acceptance I was welcomed back with – despite me still being a bit of a goose and not knowing myself," he says. "All of this led to my faith being shaped more around getting to know a relational God."  
Coincidentally, one of those friends was School Engagement Manager Peter Vernon, his new boss. And after years spent as peers in youth worker roles, their new partnership is crucial to the success of the Salvos Schools program in Western Australia.  
"My role with the Salvos really helps me to live out my faith by getting to drive forward the Salvo mission, which aligns with my values – bringing hope to those who have none. I've really found a lot of enjoyment in being able to highlight to students that no deed is too small and that every little bit of good they do can and does make a massive difference," Liam shares.   
Oh, and with Liam now in the office, Light Saber Fridays are regular occurrences, and in his off time, he is busy making music for his sweet dog Ruby. Sounds like a paw-fect combination!