60 Second Verdict:Â An Interview With God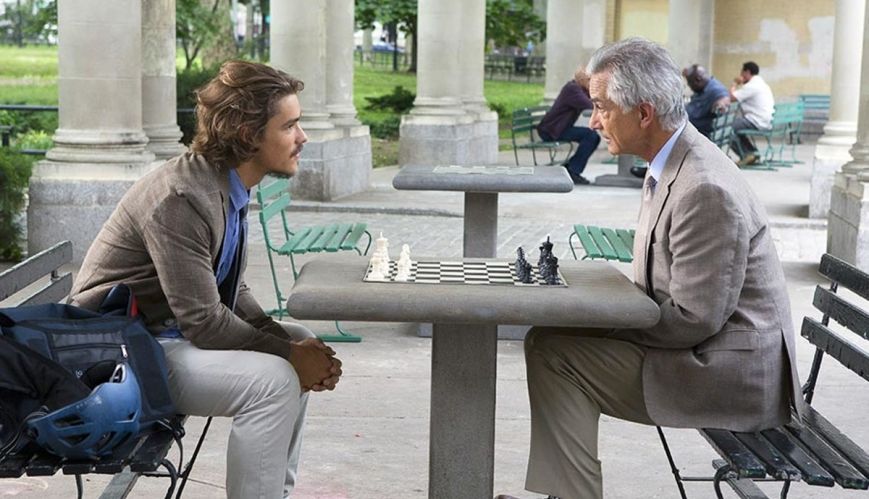 60 Second Verdict: An Interview With God
10 November 2018
Paul (Brenton Thwaites) is a journalist who was heavily impacted by covering US troops on the frontline in Afghanistan. Now facing problems on his homefront with wife Sarah (Yael Grobglas), Paul isn't in the best headspace when he meets with a man who claims to be God (David Strathairn). Intrigued by the wise, calm man who seems to know a lot of things which only God could know, Paul's series of interviews with God become increasingly personal.

WHAT'S GOOD
An Interview with God is more like The Case for Christ than The Shack. While it has a central idea similar to The Shack – imagining how God might directly relate to one troubled man – An Interview with God is far less deliberately controversial or questionable. Instead, it's a well acted (especially Strathairn, who is superb as a relatable deity) and creative attempt to get audiences engaging with our issue of wanting to interrogate God. Without much preachiness and plenty of Bible references and theological understanding, An Interview with God covers a wide variety of topics which steadily boil down to humanity's search for answers. And God's patient reply that he already has given us what we search for.

WHAT'S NOT
While the issues Paul is wrestling with at home are smartly revealed to hold our attention, I still found An Interview with God didn't know where it was going when it came to exactly why God was singling out this bloke for special attention. As a result, the movie ambles along to its conclusion with less power or potency than the movie began. You might also struggle with the novel but repetitive structure of Paul asking questions of God, and vice versa. While Strathairn beats Morgan Freeman (Bruce Almighty) at being a considered encapsulation of God's characters and approach to humanity, the elephant in the room is Jesus. Given Jesus was God in human form (John 1:1-18, Hebrews 1:1-3) and his return to earth is, you know, a big deal (Revelation 22, anyone?), its odd that An Interview with God doesn't give Jesus more air-time. Another choice to confuse Bible fans is how the Old Testament is occasionally diminished.

SPIRITUALLY SPEAKING
The chance to put any question to God inspires Paul to be polite and only occasionally argumentative. He doesn't rant at God; he shows respect and consideration. There are things he really, really wants to know about his own situation - yet he only gets to them because God keeps provoking him to address what's in his heart. I think I would be the same, and you probably would as well. All of us might talk a big game about wanting a showdown with God and hauling him over the coals for all the terrible stuff we have seen or heard (let alone what we have not). But, come on, would we be so brash, defiant and self-righteous if we actually sat down before God? Or might our line of questioning change, in the face of the creator of all? The God who already has fully revealed himself in the person of Jesus and told us how he is the answer to any problem we have?
Read another 60 Second Verdict.