60 Second Verdict: Cargo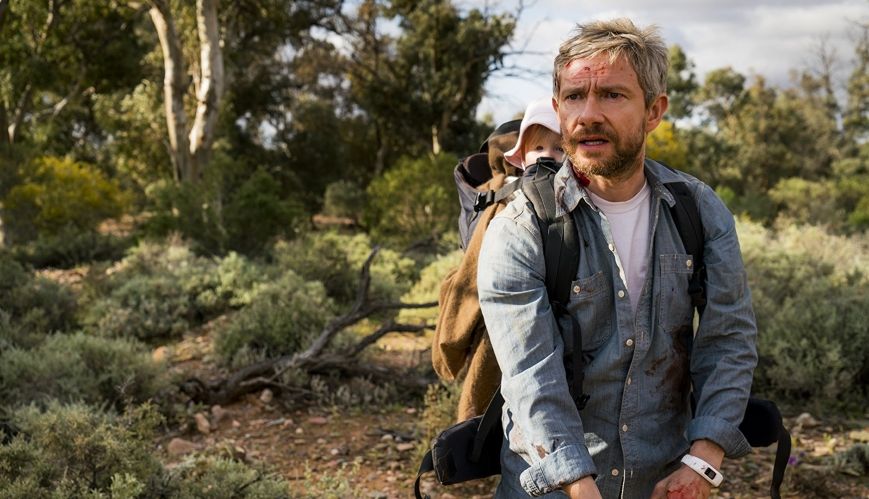 60 Second Verdict: Cargo
27 May 2018
Martin Freeman stars as Andy, a dad trying to escape zombie-like creatures. 
A virus is sweeping across Australia and turning people into zombie-like creatures. Yes, it's bad. 
Andy (Martin Freeman) is a husband and dad trying to protect his wife and baby daughter, by heading inland. His quest for survival intersects with an indigenous girl, Josie (Natasha Wanganeen), and an opportunistic racist, Vic (Anthony Hayes).
WHAT'S GOOD
Well done, co-directors Ben Howling and Yolanda Ramke. From a short movie that was a Tropfest finalist, Cargo has become a feature film that scored a Netflix global release – and a berth at cinemas in its homeland. Making great use of South Australia's 'post-apocalyptic' wilderness, Cargo doesn't waste time with explanations about what is going on. The zombie threat never tips over into gratuitous gore and some interesting jabs are thrown at Australia's issues with racism and environmental destruction.

WHAT'S NOT
I'm an Aussie dad with two young daughters but I couldn't muster much care or flair for this high-concept, low-thrill apocalyptic trip. Despite being able to expand ideas and story from the short film it came from, Cargo's depth of character and situations seems to have been diluted. We spend a lot of time with cool British actor Freeman and the baby – who barely eats, sleeps, cries or has nappy changes – but the result is not a lot of viewer engagement. Instead, I kept questioning some of the plot's big leaps or its convenient outcomes, as well as the lack of insight into Andy's awful predicament.

SPIRITUALLY SPEAKING
While stuff like emotion and motivation are muted, what blares every now and then in Cargo are blasts about racism and modern society killing itself. Although the presentation of Vic as the epitome of white, redneck Australian prejudice might have been helped by subtlety, Cargo's sincere nods to indigenous culture and care are poignant backhanders to the steamroller of Western consumerism. Also, I liked Cargo's growing vibe of "we are family; let's survive this together" but this nod to hope in humanity's possible unity felt underdeveloped. Quietly alluding to there being a common core of value shared by us all is welcomed but Cargo stays on the surface of such a deep and intricate idea.
Cargo is now screening.
Watch another 60 Second Verdict.