60 Second Verdict: Isle of Dogs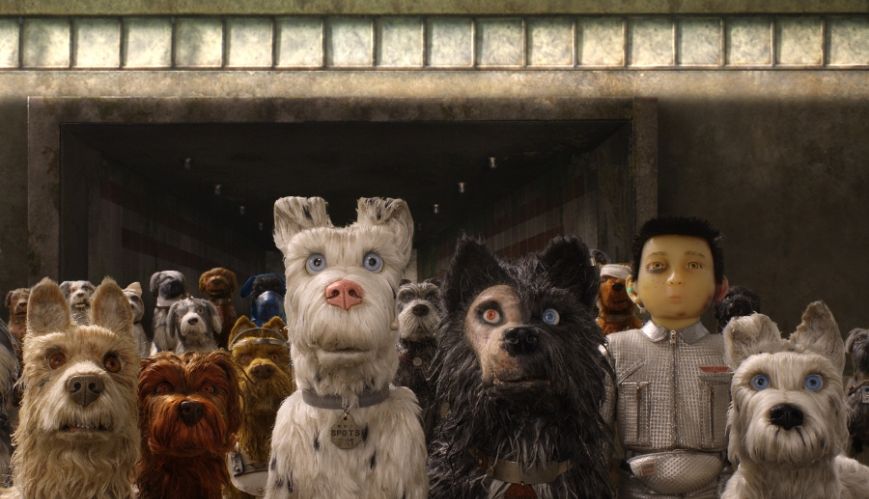 60 Second Verdict: Isle of Dogs
28 April 2018
In a near-future Japanese metropolis, dogs are banished to a trash island. When a determined boy (voice of Koyu Rankin) crash-lands looking for his faithful pooch, a motley group of dogs (with the voices of Bryan Cranston, Edward Norton and others) help him try to track down the special dog. 
AUDIENCE
Fans of the distinct palette of writer-director Wes Anderson – the eccentric mastermind behind The Fantastic Mr Fox, The Royal Tenenbaums, and The Grand Budapest Hotel. Also, if you love stop-motion animation, Isle of Dogs is definitely for you.
WHAT'S GOOD
Isle of Dogs is the sort of animated movie that film nerds (like me, and maybe you) yearn for. Anderson's distinct style of visual design, dialogue, storytelling and performance remains incredible and the imagined world inhabited by Isle of Dogs is an impressive original creation. Like most Anderson movies, the acting ensemble is spectacular (Bill Murray, Scarlett Johansson and Tilda Swinton are also aboard). Also, the kooky sincerity of this stop-motion animated fairy-tale quest takes viewers into the territory of purpose, loyalty and integrity.
WHAT'S NOT
While it's an articulated ode to Japanese culture, canine attributes and the power of companionship, Isle of Dogs isn't as substantial as some of Anderson's other oddball gems. His talent for constructing highly detailed cinematic stories can cause the sense of a beating heart within it to be submerged in style and cleverness. I found myself struggling to connect with the roaming, sometimes meandering tale, as the banter and idiosyncrasies can strain along the way. Even as this stylish adventure ticks movie-fan boxes, its tantalising depths of character and situations are often at arm's length with a studied precision.
SPIRITUALLY SPEAKING
The relationship between Atari (Rankin) and surly Chief (Cranston) taps into the age-old traditions of dogs being loyal and feeling valued when given the purpose of being a human's companion. But the secret weapon in Isle of Dogs' outlook on life is its infusion of Japanese culture within a relatively mainstream American movie. Keep watch for the surprisingly confronting conclusion because it simply – and somewhat disappointingly – hinges on honour and shame. Our own culture has been awash recently with high profile cases of public shaming and its consequences but Isle of Dogs shockingly barks about something Christians know well – the moment you recognise you're not nearly as honourable as you think are. How that shame is responded to in Isle of Dogs leads to a fairly neat resolution. You might say the same for Christianity, when you simply look at how Jesus provides his "honour" to us when we really just deserve a life wallowing in our "shame" before God.
Isle of Dogs is rated PG and is now showing.