60 Second Verdict: The Darkest Minds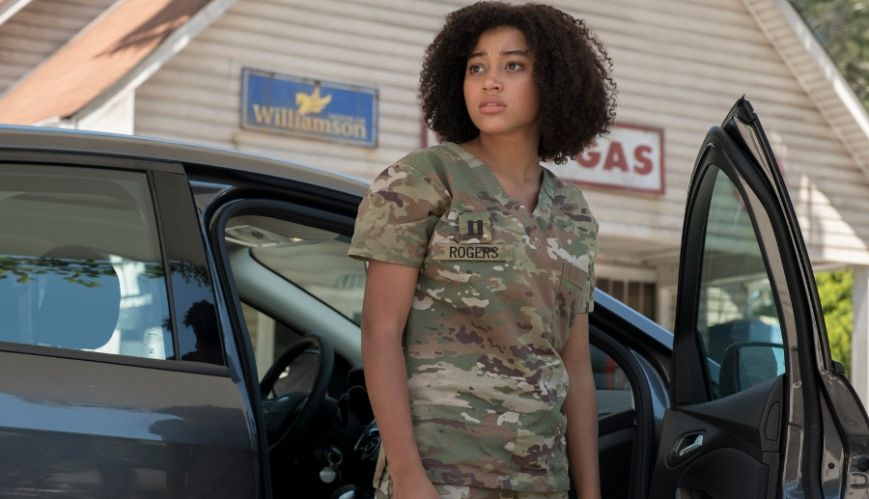 60 Second Verdict: The Darkest Minds
11 August 2018
Amandla Stenberg is Ruby who leads a teenage rebellion against the adults who fear their psychic powers.
By Mark Hadley
In a not-to-far-away dystopian future, a plague wipes out 98% of the world's children. However, the survivors, including our heroine Ruby, develop psychic powers that terrify the world's adults. The response is to lock up all children in concentration camps until the government can work out what to do. However Ruby is not satisfied with going quietly into the night and escapes with her soon-to-be boyfriend.

WHAT'S GOOD
If you loved Hunger Games, Divergent and Twilight, then you'll love this.

WHAT'S NOT 
The Darkest Minds is as breathlessly romantic as Twilight, and twice as improbable. We're no stranger to post apocalyptic scenarios where teen heroines have to rescue the work (Ruby and Katniss would have been BFFs), but this is the first one I know where adults are the enemy.

SPIRITUALLY SPEAKING
We live in an age where 'Freedom!' is rapidly becoming the only mantra that matters. But freedom from any wisdom that came before you? Now that is a dark future.
The darkest minds is rated M and opens on August 16.
Read Mark Hadley's full review.
Watch another 60 Second Verdict.