60 Second Verdict: Winchester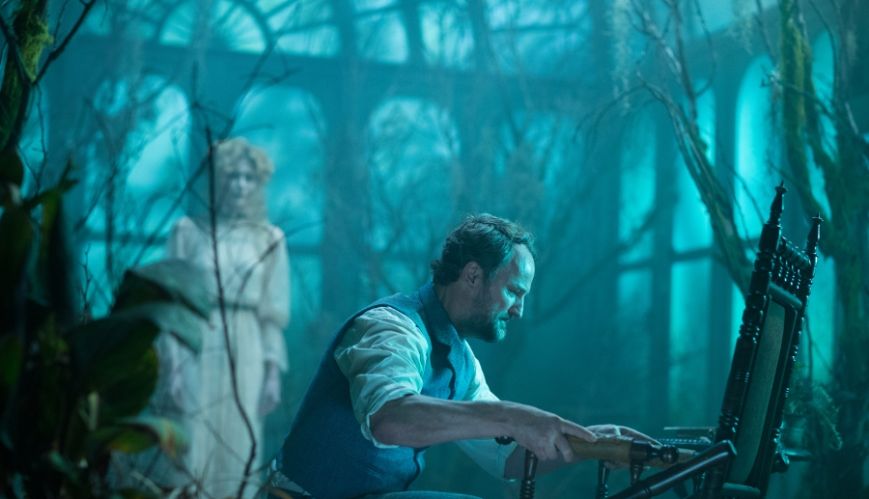 60 Second Verdict: Winchester
3 March 2018
Like scary movies about houses that go bump in the night? Watch Mark Hadley's 60 Second Verdict on fright film Winchester.
Winchester is no Poltergeist, but it has enough chills to keep thriller fans engaged. Helen Mirren stars as Sarah Winchester, the heiress to the Winchester Firearms millions. She lives in a creepy mansion that's being torn down and rebuilt 24 hours a day. Sarah believes she's also inherited the ghost of every person killed by a Winchester rifle. Jason Clarke stars as Eric Price, the doctor despatched to find out if she's simply paranoid, or under paranormal attack. Winchester is a fright film that's not for the faint hearted – speaking of which, it claims the worst monsters are the ones you invite into your own home. 
WHAT'S GOOD 
This is a good fright film if you like jumps. Helen Mirren is definitely compelling as the chaotic and haunted widow Sarah Winchester. 
WHAT'S NOT
There are a few major logic leaps and it is hard to believe some of the storyline. The CGI is a little below par compared to what we are use to seeing. 
SPIRITUALLY SPEAKING
If you've profited from evil – yours, or someone else's – and don't show repentance, you've got a reckoning ahead. The Bible calls that 'shadow' that follows us about, 'sin'. And saying sorry is the key to getting rid of it – but that's where the similarities end. 
Winchester is rated M and is now showing in cinemas.