Book Review: A Renmark Revolution by Ross Hailes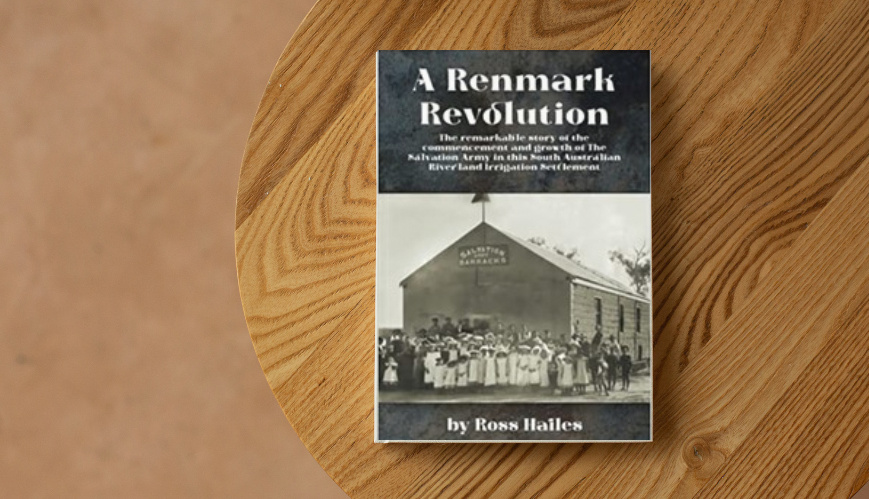 Book Review: A Renmark Revolution by Ross Hailes
14 May 2022
Retired Australian Salvation Army officer Ross Hailes shares his memories about the Renmark Corps in South Australia, which closed in 2012.
Reviewed by Garth R. Hentzschel
A Renmark Revolution: The remarkable story of the commencement and growth of The Salvation Army in this South Australian Riverland Irrigation Settlement is a collection of celebratory narratives on The Salvation Army in rural South Australia told through a collection of newspaper reports and personal memories.
This compilation focused on Renmark Corps' existence from 1888 to 2012. There was also an attempt to show a continuation of ministry through The Salvation Army's work in Berri.
The author, Ross Hailes, a retired Salvation Army officer, grew up in Renmark. He later served in Australia, Canada, the United Kingdom and the United States. Hailes' passion for early Salvationists and love for his corps of origin is evident from the stories chosen.
Like other self-published books, there are some weaknesses. This book is celebratory in nature and in parts officer-centric. Several chapters are verbatim historical newspaper articles without an introduction or other explanatory notes to give context to the narratives. Hailes also hints at growth and decline in the corps but fails to analyse the reasons.
Historical enquiry, however, was not Hailes' intent. He was clear that the stories of "founding pioneers" were published as an example to Salvationists of "zealous faith, tremendous vision and remarkable spirit", with the hope the stories would "never be forgotten". To some degree, this was realised and is needed.
In the current climate of Army history investigation, another positive element that Hailes includes is information on Army activities before the 'official' commencement narrative.
A Renmark Revolution is available as a paperback from Amazon.com.au. 
GARTH R. HENTZSCHEL IS A SALVATIONIST LIVING IN BRISBANE (QLD) AND IS EXECUTIVE EDITOR OF THE AUSTRALASIAN JOURNAL OF SALVATION ARMY HISTORY.