You are here:
Home › Reviews › Book Review Arab Australian Other By Randa Abdel Fattah And Sara Saleh
Book Review: Arab, Australian, Other by Randa Abdel-Fattah and Sara Saleh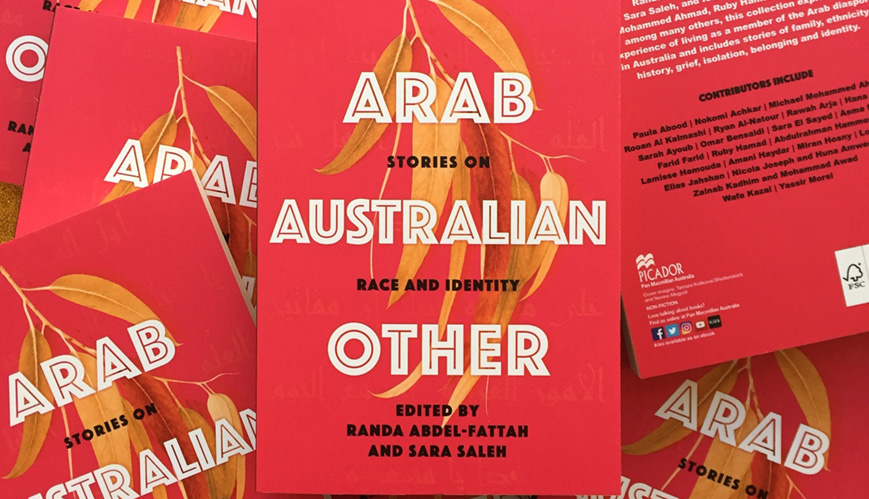 Book Review: Arab, Australian, Other by Randa Abdel-Fattah and Sara Saleh
26 February 2020
In this anthology, more than 20 writers share their experiences living in Australia as members of the Arab diaspora.
Reviewed by Rachel Morris
Even before the attacks on the Twin Towers in New York in 2001, the depiction of Arabs in Australia was less than accurate.
It was derogatory, most likely racist, and lacking cultural awareness or sensitivity of the 22 nationalities comprised in the label.
In this anthology, Arab, Australian, Other – Stories on race and identity, editors Randa Abdel-Fattah (researcher) and Sara Saleh (poet and activist), have sought to challenge these perceptions in the best way possible – through stories of those who live as part of the Arab diaspora in Australia themselves.
After reading this book, one comes to the conclusion these migrants are a gift to our country. Each chapter is a story or poem from someone who has a rich cultural history and has overcome immense obstacles in life, only to overcome them with grace, power and strength.
Be prepared to feel uncomfortable, challenged and inspired, as stories of young children taunted with racist remarks come to the fore. Teens marvel at their parents' pride of culture as first- and second-generation Australians and adults share their stories of fleeing war and seeking refuge on Australian shores.
This is a must-read for every Australian. A challenge to the core of our identity as a nation that is diverse and full of culture and hope but continues to wrestle with racism.
Picking up this book is the first step in learning how to love thy neighbour – by listening to (albeit reading) their stories. This book has the power to change mindsets and soften hearts. I am made a better person after this read, and you will be too.
Arab, Australian, Other is available at major bookstores.
Rachel Morris is a social worker based in Geelong, specialising in children and young adults.