Book Review: Being the Bad Guys by Stephen McAlpine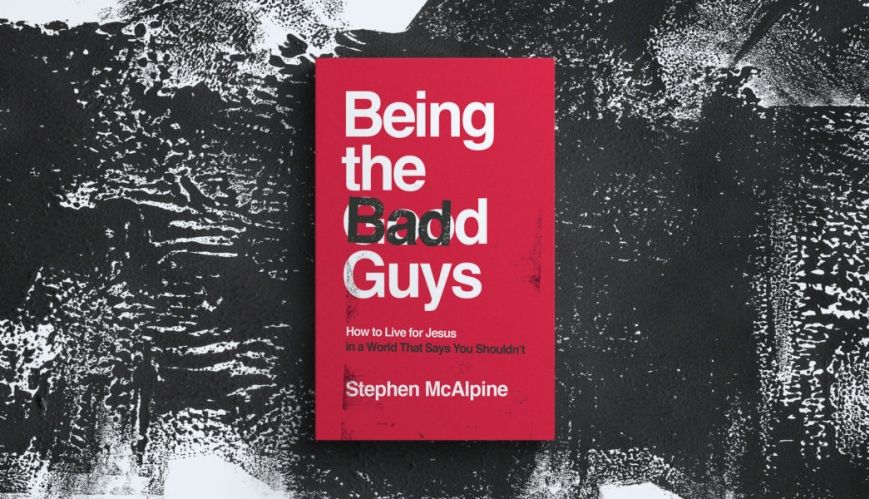 Book Review: Being the Bad Guys by Stephen McAlpine
6 November 2021
Being the bad guys because we are Christians isn't as bad as it seems, argues pastor Stephen McAlphine in his new book. 
Reviewed by Tanwin Tanoto
It is good to be bad, according to Western Australia-based pastor and author Stephen McAlpine. In his new book, Being the Bad Guys: How to Live for Jesus in a World That Says You Shouldn't, he argues that Christian ethics, morals, and values influenced laws in previous generations.
Yet today, Christians are increasingly viewed as the bad guys. More and more laws have been made that lie outside the morals and values of Christianity, and our views are considered hostile and unloving. As he says, "Christianity is no longer an option; it's a problem."
It's worth noting that this book is written from the perspective of a non-denominational white male, living in a 21st century post-Christian society. I found this helpful, as it gave an honest look at how Christianity is seen in Australia today. But, instead of telling the Church to stop being the bad guys, McAlpine outlines how Christians should be the bad guys. In this way, Being the Bad Guys is a wake-up call for Christians in Australia.
McAlpine divides this book into three major sections: How we got to be the bad guys, what being the bad guys looks like, and how to be the best bad guys we can be. In each section, McAlpine uses biblical, historical, and socio-cultural narratives to bring forth his arguments.
He argues that we are being offered a rival gospel: "A narrative that seeks first to expose the Christian gospel as bad news, and then to replace it with much-needed good news." This fake good news is the replication of the kingdom vision of the good life – human rights, dignity, freedom, love, and equality – but all without Jesus at the centre. The world where the individual is the one enthroned in this new kingdom.
While McAlphine generalises the good guy/bad guy narrative of the Church – we all know that wonderful and horrific things have been done in the name of Christ – his reflections are worth pondering.
How should the best bad guy behave? Spoiler alert: McAlpine argues that we should rejoice! Instead of being angry, outraged, or threatened, we should embrace our bad guys' identity and rejoice. This is the joy that is front and centre in Christian communities throughout history.
Being the Bad Guys is available online and at Koorong.
TANWIN TANOTO IS A MINISTER AT HURSTVILLE CHURCH OF CHRIST IN NSW.