You are here:
Home › Reviews › Book Review Courageous World Changers 50true Stories Of Daring Women Of God By Shirley Raye Redmond
Book Review: Courageous World Changers, by Shirley Raye Redmond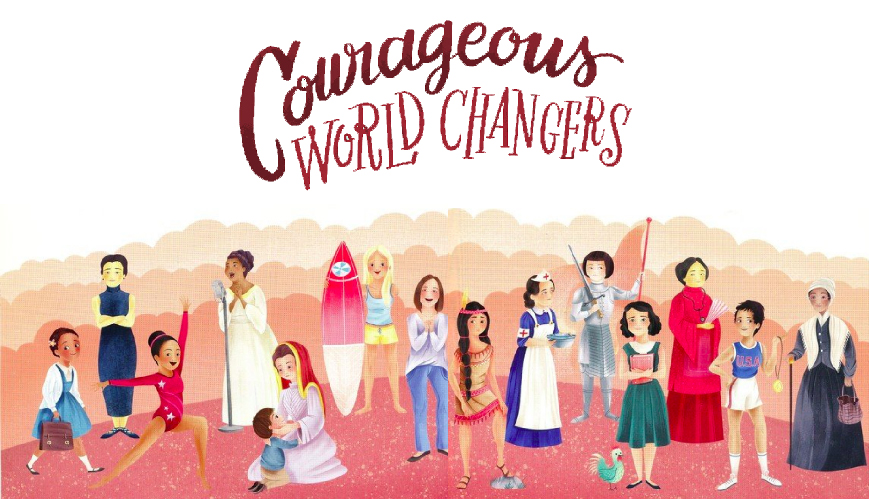 Book Review: Courageous World Changers, by Shirley Raye Redmond
18 April 2020
A book celebrating 50 of the most trailblazing women of God through history, including the 'Mother of the Salvation Army' Catherine Booth.
Reviewed by Rachel Morris
Award-winning writer Shirley Raye Redmond teams up with illustrator Katya Longhi to create this long-awaited children's book, introducing children to incredible Christian women who have changed the world.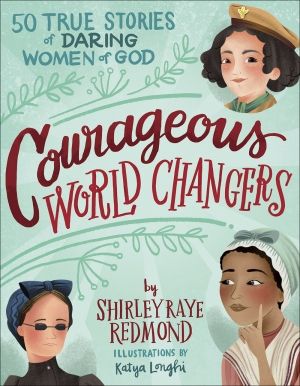 Similar to other (more secular) books on the market such a Stories for Rebel Girls and High Five To the Boys, this collection of stories uses a biography style approach to tell the story of a diverse range of woman, coupled with a beautiful and engaging illustrations. 
With women ranging from Pocahontas and surfer Bethany Hamilton, to activist Corrie Ten Boom and our very own Catherine Booth who is titled as the 'Mother of Salvation Army', this book will engage kids up to 12 years old. 
The only downfall to Courageous World Changers – 50 True Stories of Daring Women of God is some word choices that will only be understood by older readers, as they reflect an out-dated understanding of  social labels. These could be perceived as discriminatory and demeaning, however if read with a caregiver, this book can be easily used as a learning opportunity for children. 
This book gives opportunity to sit down with your children and explore values and labels, the impact of oppressive systems, gender roles, and the power of God in everyday life. This is an excellent addition to any child's bookshelf.
Redmond's accompanying book Brave Heroes and Bold Defenders, which tells the story of 50 inspiring men of God, comes out later this year. 
Courageous World Changers is available at Koorong.
Rachel Morris is a social worker based in Geelong, specialising in children and young adults.