Book Review: Dark Emu by Bruce Pascoe
Book Review: Dark Emu by Bruce Pascoe
10 February 2020
Bruce Pascoe's book Dark Emu has received acclaim for its discussion on pre-colonisation Aboriginal culture.
Reviewed By Sue Hodges
Dark Emu has become one of the most noteworthy books on Aboriginal Australia history in the past few years.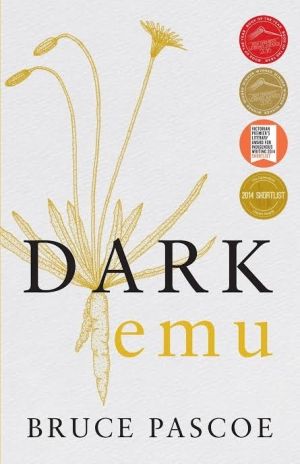 Winning the Book of the Year Award and the Indigenous Writer's Prize in the 2016 New South Wales Premier's Literary Awards, it expertly details what Australia looked like prior to and after the colonial invasion in 1770.
Speaking with Aboriginal and Torres Strait Islanders, fourth-generation farmers and using historical documents, Pascoe gives us a well-researched look into everything from agriculture and housing to fire, language and the law.
In recent times, Dark Emu has come under public scrutiny, receiving both positive and negative reviews. I come from Wiradjuri country in New South Wales and I appreciated learning how historically, some people journalled true and accurate records identifying the Aboriginal Australian's sophisticated way of life. However, some blurred their records and used 'white out' to present Wiradjuri people as walking around picking berries, digging yam and hunting kangaroo. One wonders the motivation of some explorers, really!
This book affirms us and will encourage any young Indigenous person pursuing a career in any of these fields. They will feel a stronger sense of purpose and maybe now understand where that passion comes from. A great reference book, clear notes and extensive bibliography – I urge you to grab a copy, you might even find out more about the place where you grew up.
Australians of all descent will find Dark Emu an enlightening, educational and important read.
Available at all major bookstores.
SUE HODGES IS THE DIVISIONAL ABORIGINAL AND TORRES STRAIT ISLANDER ENGAGEMENT COORDINATOR FOR NSW/ACT.