Book Review: Dear Mum. Edited by Samuel Johnson OAM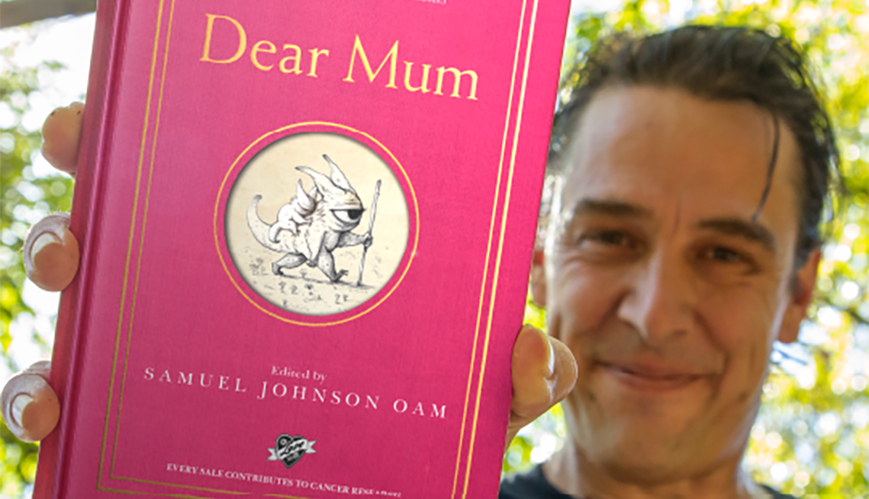 Book Review: Dear Mum. Edited by Samuel Johnson OAM
1 May 2021
Actor Samuel Johnson OAM gives Australia a new anthology devoted to mums, after the success of Dear Santa, Dear Dad and Heroes Next Door.
Reviewed by Jessica Morris
Mother's Day can be complicated for lots of people. For those with a positive, lived experience of their biological mum, it is a time of gratefulness and celebration. But for others who never met their mother, are grieving her loss, have an estranged relationship or are from a blended family, there isn't a lot of nuance.
This anthology of 90 letters compiled by actor Samuel Johnson gives us this nuance in bucketloads. Each letter is a tribute to a mother figure, penned from the hand of one of Australia's most influential actors, musicians, politicians, comedians and more.
From the first letter, Johnson makes it clear that this book is for everyone – and every mum. With no recollection of his mum, only that she was a poet and struggled with addiction, he shares one of her poems that was written about him. Meanwhile, other celebs explore gratitude, forgiveness and even acceptance of what was.
While sometimes crass, this is a fitting tribute to mother figures in Australia that everyone can relate to. Plus, every sale goes towards cancer research.
Dear Mum is available online and at major bookstores.