Book Review: Detention by Tristan Bancks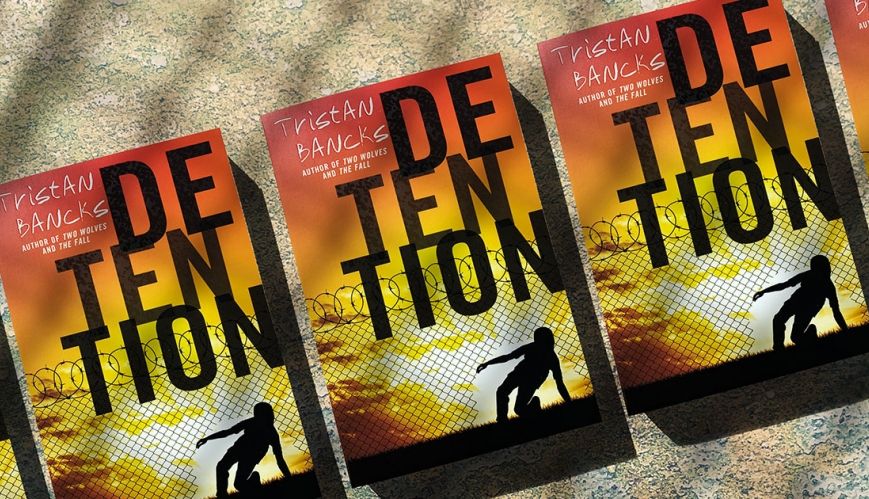 Book Review: Detention by Tristan Bancks
4 January 2020
Two young people's worlds collide in a story about cultural norms, prejudice and dignity.
REVIEWED BY JESSICA MORRIS
Just the name of Tristan Bancks' book Detention will send up a red flag for many people. Asylum seekers and refugees have become hot-button topics in the Australian political landscape, and we've seen many families and churches divided over the issue.
It's easy to lose the humanity in the catastrophe, yet in this fictional novel, Bancks captures it with heartbreaking ease. Set over one day, Detention connects two children who, on the surface, could not be more different.
Sima is a 12-year-old girl from Afghanistan. We quickly learn that she has lived as a refugee for most of her life, as her family are members of the oppressed Hazara people. After two years of living in transitional detention in inland Australia, she and her family learn they are about to be deported home where they will be killed. We meet Sima when she is in the middle of a mass breakout from the detention centre. Separated from her parents and baby sister, Sima is left to make her way to a family member who lives interstate.
In the chaos that follows, Sima meets Dan. Born and bred in Midgenba where the detention centre is also located, he dreams of escaping the town. As a trailer-park kid, he lives and goes to school in suburbs notorious for criminal activity, and his mother often goes missing for days on end. After Sima escapes to his school, we see their worlds collide as they seek to understand each other.
The beauty of Detention is the innocence in which it is written. Sima and Dan take turns narrating the book, and we are privy to their dialogue as they unpack cultural norms, prejudice and the actions (or the inactions) of the adults around them. The settings couldn't be more normal – from run-down trailer parks to a mall and a classroom, it makes the unfolding events even more jarring as life or death situations take place.
Bancks penned this book for children and young adults, but this is a must-read for every age. Free of political jargon and prejudice, this narrative is based on facts, current events, and the accounts of real refugees. Simple yet powerful in dialogue, it explores the difference between what is right and what is lawful; why good people carry prejudice; and what it means to treat another human with dignity.
A compelling and well-written novel, it challenges your own biases with nuance. Most of all, it forces you to find the character of Christ in every person impacted by this argument – whether they are behind a fence, in a uniform, or stand behind the political podium. As a piece of literature, this is exceptional. As a narrative about the hearts and minds of Australians in 2019, it is a masterpiece.
Detention is available at all major book stores.