Book Review: Fearfully Made by Carlos Darby and Hillsong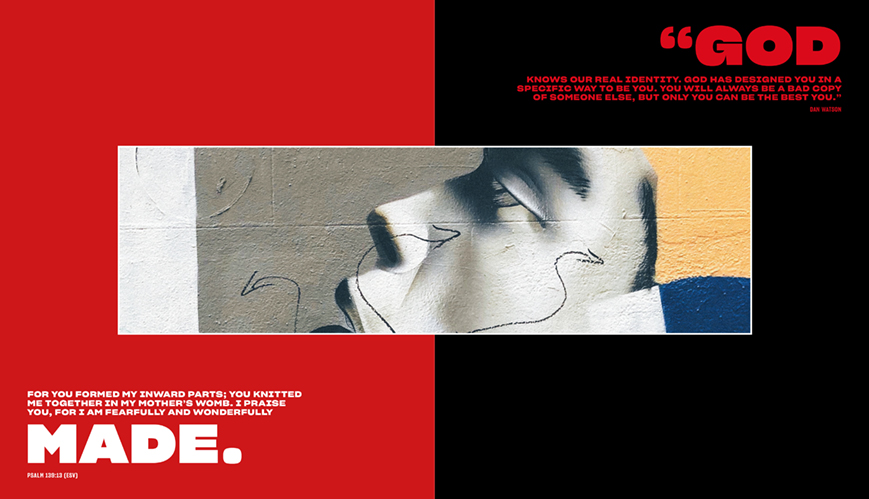 Book Review: Fearfully Made by Carlos Darby and Hillsong
23 May 2020
Hillsong Youth and Young Adults bring scripture and biblical living to life with this magazine- styled devotional for millennials and Gen Z.
Reviewed by Rachel Morris 
Failure, ridicule, rejection, loneliness and death – these are powerful fears in 2020 for Gen Z (ages 8-23) and Millennials (ages 24-39) in a society saturated by social media and comparison.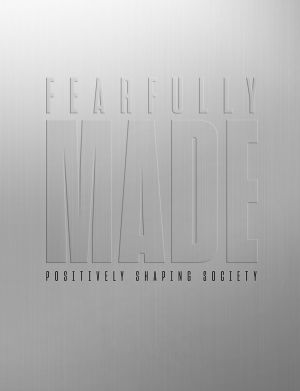 Fearfully Made: Positively Shaping Society is a 'magbook' that confronts each of these fears a chapter at a time, showing how God conquers them all. Curated by Carlos Darby and created by Hillsong Youth and Hillsong Young Adults, this book takes the reader on a journey through scripture, self-reflection and prayer. 
A pleasing aspect of this book is its new format of devotional style. As opposed to daily-directed readings, the book is comprised of interviews, blog-style testimonies, scripture-turned-graphics and discussion questions that young people will gravitate towards.
Diverse in nature, the Hillsong team from London, Los Angeles, Paris, Sydney and other locations have drawn upon a variety of their influential congregational members to create the content.
People like UK musician Fleur East, pastor Rich Wilkerson Jnr from VOUS church, editor Elizabeth Neep, pastor Lucile Houston from Hillsong LA and entrepreneur Wiliam Adoasi, are just a few of the contributors. And they address hot-button topics like social media, sex, relationships, bullying and suicide in a sensitive and biblical way.
This book would be an asset for anyone working with young people and is a tool for group studies. It will also encourage growth for readers aged between 14-25. With its beautiful and modern images, it certainly draws the reader back to the content time and time again.
One thing to keep in mind is how Fearfully Made addresses topics like suicide and sex. Both are extremely relevant and important topics to discuss with young people; however, younger readers will need to read these sections with a parent or mentor so they can ask questions and receive further support as required.
Fearfully Made is available at Koorong.
Rachel Morris is a social worker based in Geelong, specialising in children and young adults.