Book Review: For the Love of God by Natasha Moore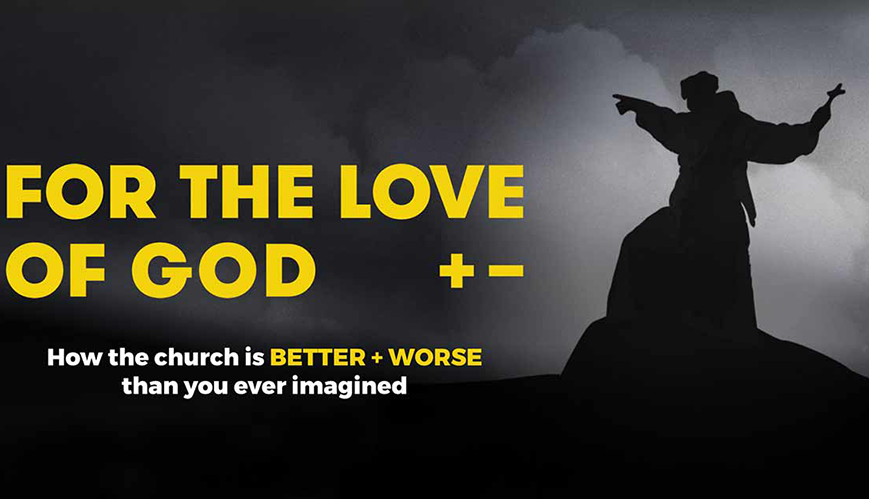 Book Review: For the Love of God by Natasha Moore
26 October 2021
A handful of Australia's most notable religion-based journalists and academics created this compelling resource for the Australian Church.
Reviewed by Laurie Robertson
This book is a God-inspired, well-written, easy-to-read, and hugely helpful Christian resource. But it comes with a twist – not everything here is complimentary towards Christianity. I also love that it is Australian produced.
Its genesis is the question: "Would the world be better off without religion?". And from story to amazing story, it dives to the depths of despairing Christian behaviour and soars to the sensational summits of Christian action.
Written by Natasha Moore, with contributions from John Dickson, Simon Smart and Justine Toh, the research undergirding the book and documentary is vast. But this is not a boring stats-filled offering. Instead, it evokes myriad emotions.
One statistic, however, did confirm what I have experienced. Australians do not naturally have an affinity with religion – a worldwide survey found that 49 per cent of people believed the world would be better off without religion. The Aussie figure is 63 per cent.
A highlight is the illustration incorporating music and Jesus. It superbly reveals the role character and maturity play in Christian action and why there is inconsistency in how we are perceived and treated.
The potential for this doco and book project to help catalyse a change in the Aussie view of Christians is enormous. But it means Christians must consistently live in Jesus and allow Jesus to live in us. Jesus, not religion is the key.
For The Love Of God is available online and at Koorong.
LIEUT-COLONEL LAURIE ROBERTSON IS THE AREA OFFICER OF THE SYDNEY WIDE AND CENTRAL/FAR WEST AREAS IN NSW AND THE FORMER EDITOR IN CHIEF OF OTHERS MAGAZINE.