Book Review: Gift Beyond Measure by Howard Webber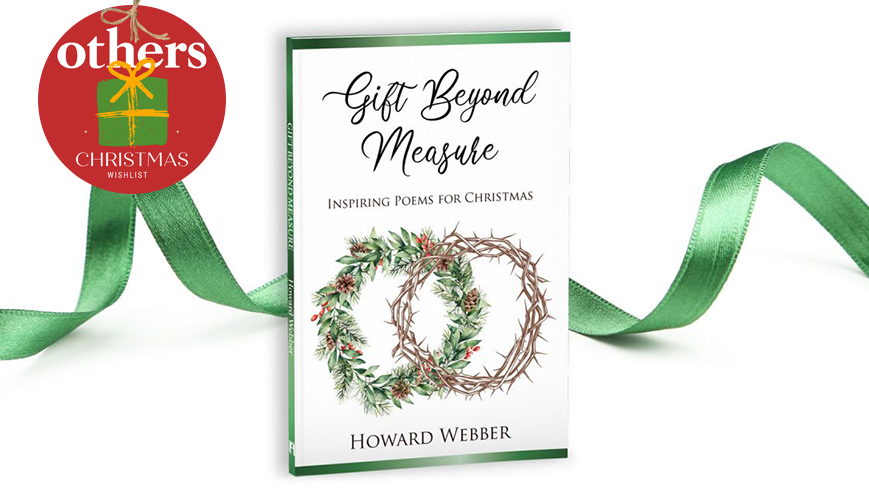 Book Review: Gift Beyond Measure by Howard Webber
27 November 2021
Major Howard Webber has penned moving and compelling poems about the birth of Christ, just in time for Christmas.
Reviewed by Jessica Morris
When Major Howard Webber couldn't find suitable Christmas cards to send to his family and friends, he created his own. And each year, he wrot a new poem celebrating the sanctity, humanity and divinity of Christ's birth.
In Gift Beyond Measure, the award-winning author ties these poems in a bow so we can unwrap them at Christmas time – and what a treat this book is.
This anthology is personable yet introspective and carries a theological depth that will compel you to better comprehend the magnitude of Christ's birth, life, death and resurrection. Above all, this book will remind you why we share the good news of Christ all year round – because salvation through Christ truly is the ultimate gift from God.
A beautiful, timeless collection of poetry use this as a devotional or bring it out every Christmas as you reflect on the season.
Gift Beyond Measure is available in paperback through SPS-shop.com and Amazon. An e-book version is available through Angus and Robertson.