Book review: Head, Hands and Feet by Robert Street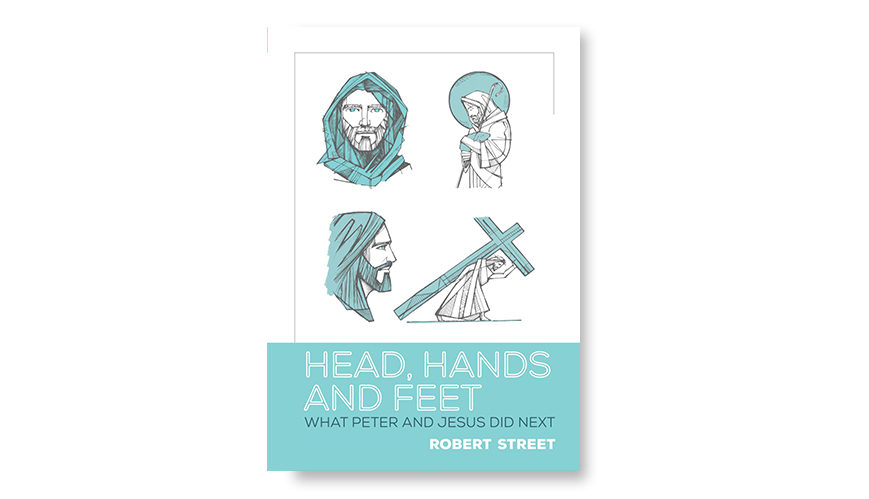 Book review: Head, Hands and Feet by Robert Street
25 August 2020
A new devotional from Commissioner Robert Street that's a beautiful reminder of the steadfast love of God.
By Phil Inglis
Head, Hands and Feet – What Peter and Jesus Did Next is a devotional book consisting of 10 short reflections on the life of Jesus.
Commissioner Robert Street is a well-known leader and author within The Salvation Army, and while he has retired to his home corps in Stotfold, England, his passion for drawing others into a deeper relationship with Jesus has not waned. This little book continues his desire to stimulate thought about the depth of love found in Jesus.
Each instalment reveals some of the very human failings, faults and foibles of the disciples. From Peter's over-zealousness to Judas' dark deliberations, we are encouraged, as modern-day disciples, to consider how we reflect those same traits and tendencies.
Alongside these reflections, we are shown that Jesus' quiet acceptance of the disciples' faults and his love for them regardless is exactly the same way he treats us.
Helpfully, the Scripture reference for each story told and related Bible readings are included for study. Also included are some well-chosen verses from The Salvation Army songbook to aid in reflection and prayer.
This is a beautiful reminder of the steadfast love of God. Available from Sydney Salvationist Supplies (thetrade.salvos.org.au) and Melbourne Salvation Army Supplies (commerce.salvationarmy.org.au).
Major Phil Inglis is Corps Officer of Wollongong Corps (New South Wales)