Book Review: Heart of a Royal by Hannah Currie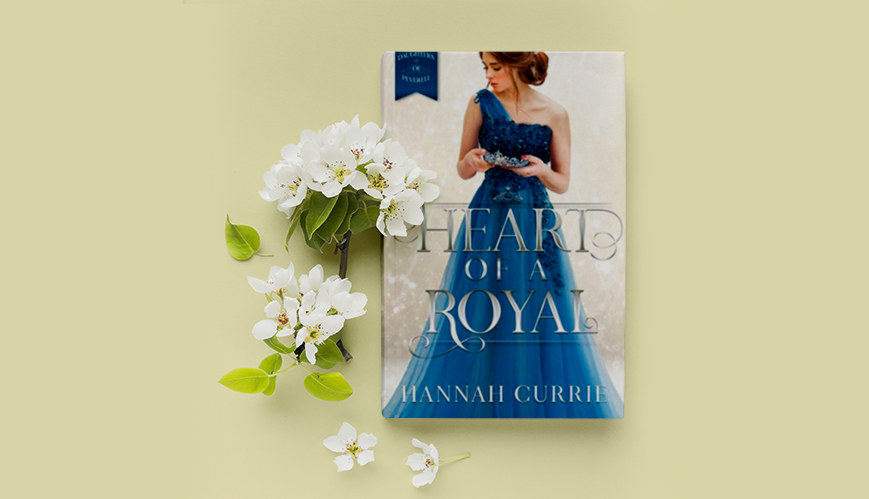 Book Review: Heart of a Royal by Hannah Currie
11 January 2022
Aussie author Hannah Currie creates a world of romance, drama, and faith through her Daughters of Peverell series. Flatlay by Freepik.com.
Reviewed by Jessica Morris
Queensland-based author Hannah Currie accomplishes something rare in her novel Heart of a Royal – not only does she tie in strong Christian themes, but she gives us a modern-day romance with a European twist.
Currie's first novel in her Daughters of Peverell series celebrates strong, kindhearted, and imperfect women, making her protagonists more relatable than your average royals, even if they do get a fairytale ending. Yet themes around gender equity, class division, grief, and abuse abound, making it applicable to the reader as they walk the line between fantasy and real life.
Written from the perspective of Mackenna, a commoner brought up in the royal palace of Peverell, you nearly miss the Christian thread through its pages. Wrestling with her feelings for the prince (who naturally happens to be her best friend), she must leave her royal life behind to appease a king who rules with fear. In doing so, she learns that the 'rebels' she has long been shielded from aren't as dangerous as they seem. In fact, the prince may be one himself.
And therein lies the genius of Currie's trilogy – beyond romance, she gives us a social commentary on cultural uprisings, power struggles, and religious freedoms. It's a reinvigorating way to write Christian romance and makes you hunger for the next book in the series. Truth be told, I read this trilogy in 24 hours – and I wasn't disappointed.
Young adult readers will thoroughly enjoy Heart of a Royal and relish the deeper themes about societal and personal growth. Even readers who prefer something surface level may just find themselves swept up in something more reflective of reality than intended.
Hear of a Royal is available online and at Koorong now.