Book Review: How Did I Get Here by Christine Caine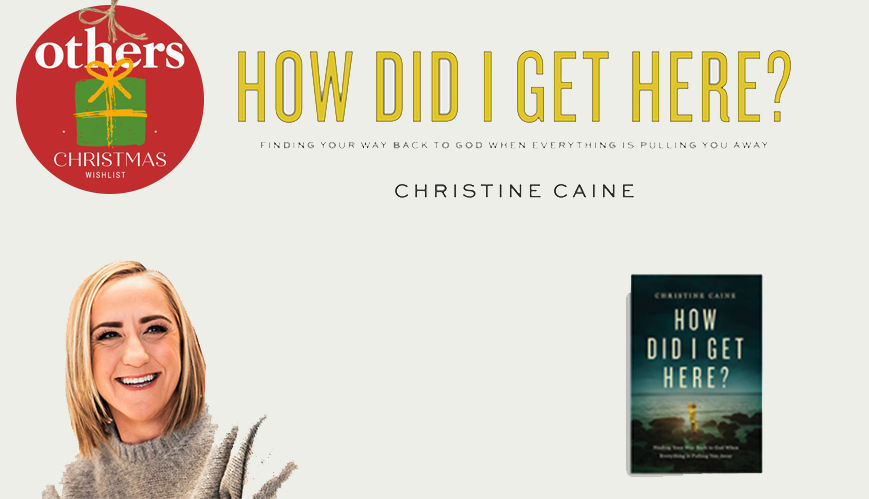 Book Review: How Did I Get Here by Christine Caine
20 November 2021
In How Did I Get Here? Christine Caine invites readers to reorient their hearts and lives back to God.
Reviewed by Katie Ryan
If you have found yourself wondering how to navigate through a sea of ever-changing circumstances and lockdowns without losing faith, Author Christine Caine poses a timely question in her book How Did I Get Here? Subtitled: Finding our wayback to God when everything is pulling you away.
Christine's writing puts the reader at ease, like trading stories with an old friend over coffee. Her stories are told with relatable metaphors and incredible imagery, paralleled by a deep scriptural understanding. And, she will take you on a journey of spiritual stocktake, guiding you to take a look at your spiritual focus and whether you are drifting from your dependence on God.
I found this book easy to read yet challenging in the same way a mentor would guide you through a path of discovery. This book will shine a light on and unsettle the parts of your life that need to be shaken. 
As Christine says, "Will it be hard? Yes. Will it be painful? Yes. Will it be worth it? Always."  
How Did I Get Here? is available online and at Koorong.
CAPTAIN KATIE RYAN IS THE CORPS OFFICER AT PAKENHAM IN MELBOURNE