Book Review: How (not) to read the Bible by Dan Kimball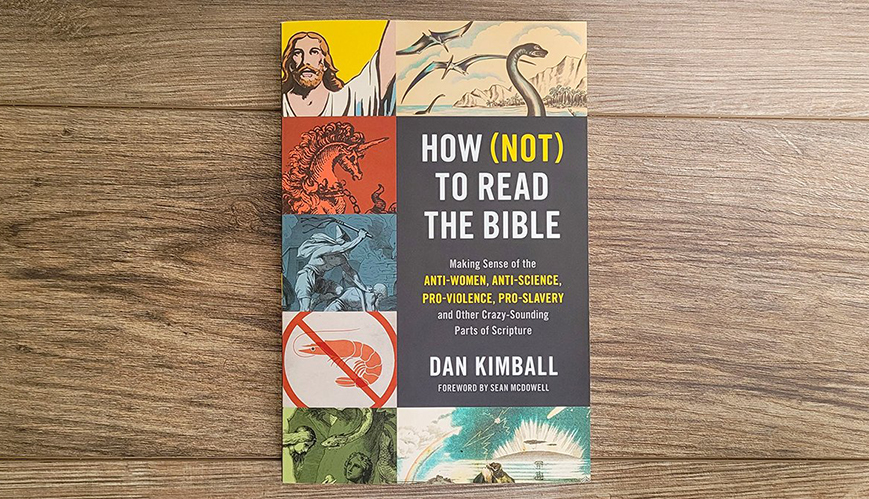 Book Review: How (not) to read the Bible by Dan Kimball
23 October 2021
Do unicorns exist? Is God pro-slavery? And was the earth literally created in seven days? Dan Kimball answers all these questions and more in his latest book.
Reviewed by Jessica Morris
Unicorns, violence, misogyny, and slavery – the Bible isn't short of contentious stories. But where does that leave the Bible-believing Christian?
In this much-needed book, Dan Kimball grapples with some of the most bizarre and concerning parts of the Bible, debunking critics and challenging us to go deeper in our faith.
As someone who struggles to connect the (seemingly) violent God of the Old Testament with the loving Christ of the New Testament, this book was like an invitation to breathe out. Rather than condemning the reader for their concerns, Kimball invites us to ask hard questions and uses historical, societal, cultural, and Biblical sources to find an answer.
The lighter parts of this book made me giggle – for instance, did Jesus ride a dinosaur? (Probably not, but I'd wear it on a T-shirt!) The heavier, but necessary parts, stretched my understanding of culture and time (did God really say we should dash babies against rocks?). And all the while, I was delighted to read honest, level-headed, and equitable interpretations of the scriptural 'boys club' and the creation story.
Ultimately, while this book doesn't make the character of God any easier to comprehend, it did reveal the continuity of his love towards humanity. If you have questions or want a better answer than, "Well, the Bible just says that, so you're wrong", then this book is for you.
How (Not) To Read the Bible is available online and at Koorong.
JESSICA MORRIS IS A STAFF WRITER FOR OTHERS