Book Review: In Darkest England 130 Years On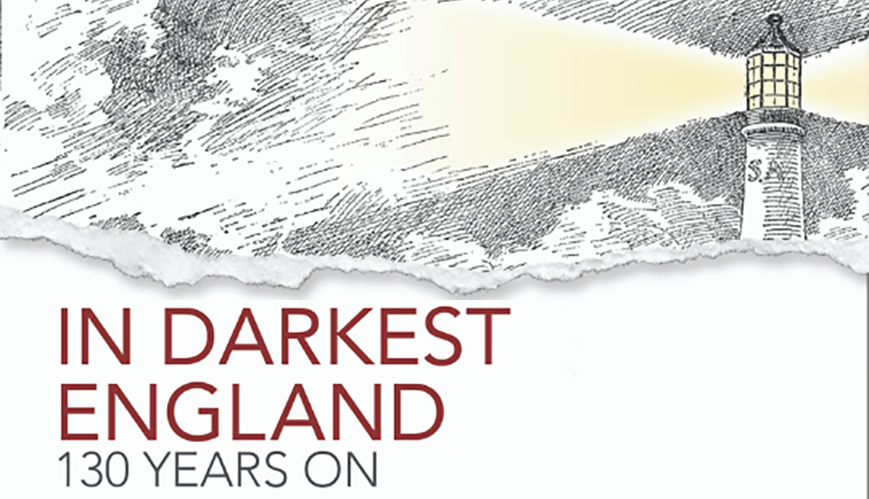 Book Review: In Darkest England 130 Years On
20 February 2021
Various authors contribute to a commemorative publication that builds on William Booth's legacy.
Reviewed by Garth Hentzschel
The latest publication to commemorate William Booth's In Darkest England and the Way Out is a kaleidoscope of themes and genres linked to Salvation Army social work, edited by Rebecca Goldsmith.
The book is a collection of submitted chapters from well-known authors including Major Mal Davies, Dr Roger Green (War on Two Fronts), Lieut-Colonel Dean Pallant (To Be Like Jesus) and Matthew Seaman (Darkness and Deliverance). It consists of research, theological and historical papers, personal thoughts and reflections, lived experiences, a fictional narrative, and poetry. Each chapter is linked, to a greater or lesser extent, to the work proposed by Booth's original book.
Minor errors, unsupported assumptions, and previously published items were some weaknesses of the book. A common theme appears across a few chapters that show the Army's social work is driven by a Christian theology of care for the needy and a desire to redeem the social order. And the diversity of genres will open the book to a wider selection of readers.
This commemorative publication links the past, present and potential future of Salvation Army social work to In Darkest England and the Way Out. Those interested in the social work and social justice of The Salvation Army will read the book with interest.
In Darkest England 130 Years On is out now and can be ordered from Sydney Salvationist Supplies (1800 634 209) or thetrade.salvos.org.au, and Melbourne Salvation Army Supplies (1800 100 018) or commerce.salvationarmy.org.au
GARTH R HENTZSCHEL IS A SALVATIONIST LIVING IN BRISBANE AND IS EXECUTIVE EDITOR OF THE AUSTRALASIAN JOURNAL OF SALVATION ARMY HISTORY.