Book Review: It's Not About Me by Sally Hetherington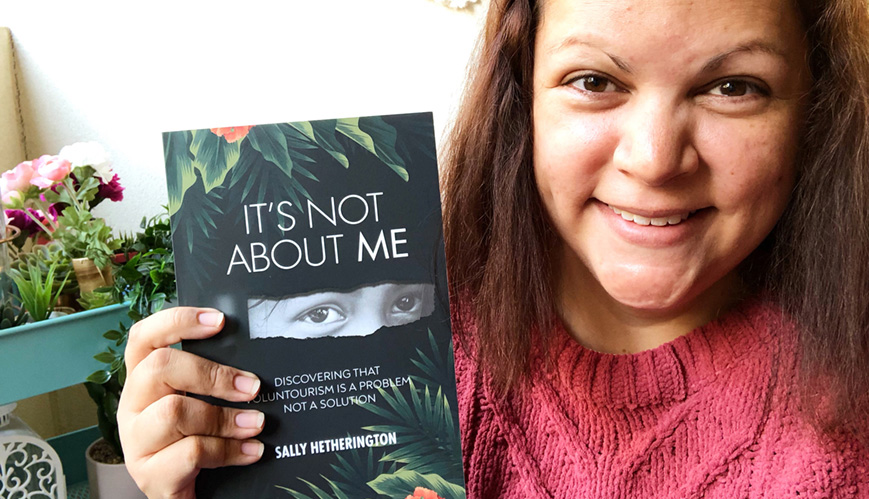 Book Review: It's Not About Me by Sally Hetherington
26 February 2020
Sally Hetherington's perspective on voluntourism changed dramatically after she visited Cambodia.
By Barry Gittins
Is voluntourism – the act of travelling to a foreign country to 'help' those in need over the short term – a positive when it enforces a 'white saviour complex'?
That's the question Sally Hetherington OAM wrestles with in her autobiography It's Not About Me. As the CEO of the Human and Hope Association Incorporated, based in Australia, It's Not About Me is a labour of love, starting with how the then 25-year-old Hetherington spent a holiday in Cambodia.
Prompted by the depth of need she saw in children's lives, she followed up by pursuing a short-term volunteer stint that meant, unknowingly, she "wouldn't call Australia home for the next five years, three months, and five days".

Constant sickness, considerable cultural differences and the vagaries of human nature were balanced by the differences that the author could see in the lives of those she was helping – and love in the person of her colleague, Seyla.
Many names have been changed to protect people, and the overarching message of this book is that real change comes from giving yourself to a cause, not dabbling on the edges. As Hetherington says, "Voluntourism is a problem, not a solution."

Hetherington pours herself into an honest account of the work she initiated and participated in, revealing her dramatic transformation thanks to the people she encountered. She sums this up by saying, "I went to Cambodia as a girl who thought she could save the world. I came back as a woman who had developed a community to help themselves."

This is a beautiful, sad story worth sharing that could shape how we approach missional living locally and internationally. 

Available at major bookstores and online. 
BARRY GITTINS IS A SALVO WHO WORKS AS MARKETPLACE COORDINATOR FOR THE SALVATION ARMY 614 CORPS IN MELBOURNE.