Book review: Jesus Christ!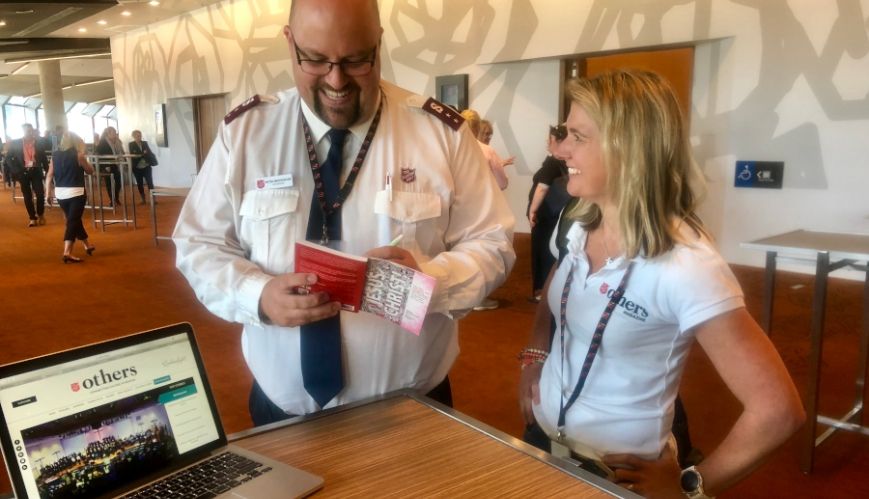 Book review: Jesus Christ!
19 February 2019
Captain Pete Brookshaw signs a copy of Jesus Christ! during the book launch at the Still Others event last November.
Reviewed by Lauren Martin
Peter brookshaw and Stephen Court's Jesus Christ! Nine lies, half-truths and outrageous misconceptions about the most revolutionary person who has ever lived may be a small book but it certainly packs a punch.
I'm still to read the first book in the series, Holy!, which is written in the same style – "unpacking nine lies, half-truths and outrageous misconceptions about the most radical experience you've ever lived" – but I'm certainly in the market to get myself a copy after reading Jesus Christ! 
Jesus Christ! is theology that's easy to understand, written in simple, punchy English. But don't think for a minute that makes this book wishy-washy or watered down.
There are so many hard-hitting facts in this little tome that many times I found myself stopping to re-read and contemplate segments. (I love those little "aha" moments that take you a level deeper in your faith and understanding of just how amazing our God is!) The questions at the end of each chapter are helpful in processing the content at a personal level, or would make a lively group study. 
There are some books you read and then put on the shelf. This isn't one of them. I can see myself continually referring to Jesus Christ! and lending or gifting it to friends who are asking big questions of our big God.
Thanks Peter and Stephen, I'm already looking forward to the next instalment. Jesus Christ! is available from Salvation Army Supplies in Melbourne (1800 100 018) and Salvationist Supplies in Sydney (1800 634 209).