Book Review: Letters to my Younger Self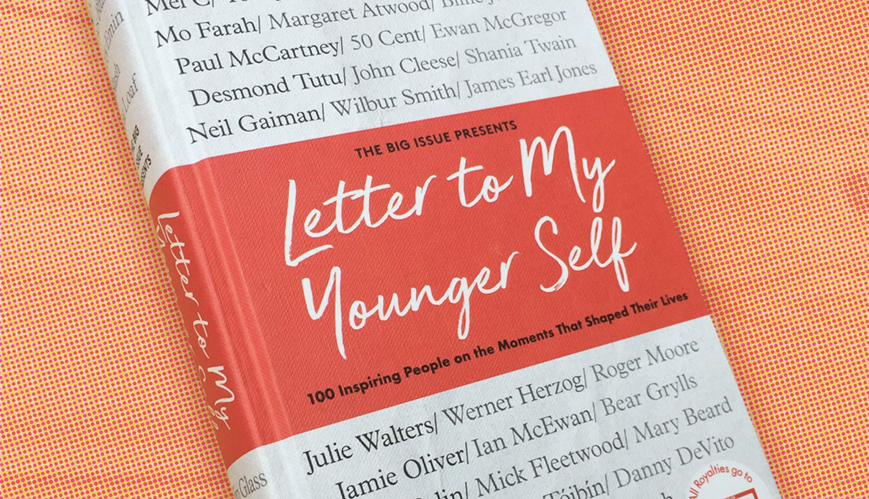 Book Review: Letters to my Younger Self
11 April 2020
The anthology features letters from 100 people of note, including Desmond Tutu, Julie Walters, Paul McCartney and Bear Grylls.
Reviewed by David Woodbury
The book is predicated on the question, "If you could write a letter to your younger self. What would you say?" 
It is an intriguing insight into the private lives of some well-known personalities and is eminently readable for all age groups, particularly young people. Most contributions are contained in 3-5 pages, which makes it the style of book you can pick up and put down as you feel inclined.
Perhaps the most intriguing contribution is from the co-founder of The Big Issue, Lord John Bird. His early life was spent in youth reformatories and prison, where his advice to his younger self was, "Don't get caught." However, his life was turned around when he discovered he had a reading problem. Later in life, he records that his advice to his younger self was not only, "Don't get caught", but to do no wrong in the first place.
Musician Sir Tom Jones pays respect to growing up in a working-class family in Wales. And in his letter says, "That kind of grounding gives you a sense of wanting to be successful, and you learn the values of working-class life, which I think is an asset."
Blind opera singer and composer Andrea Bocelli admits that the younger agnostic Andrea Bocelli would not understand the mature Andrea: "Today, I believe in faith and great values, and in the need to be pious every day," he says.
"Over the years, I have come to believe that faith cannot be acquired effortlessly; just as any other discipline, it requires commitment, perseverance and sacrifice."
The book is divided into sections according to the contributor's area of interest. E.g. Ambition, Creativity, Inspiration etc. It makes for interesting and intriguing reading, pursued easily within your own timeframe.
Given that all royalties from this book go towards The Big Issue, which has created employment opportunities to people in poverty since the magazine's launch in 1991, this is an even more timely release.
Letters to My Younger Self is available at major bookstores.