Book Review: Love & Saffron by Kim Faye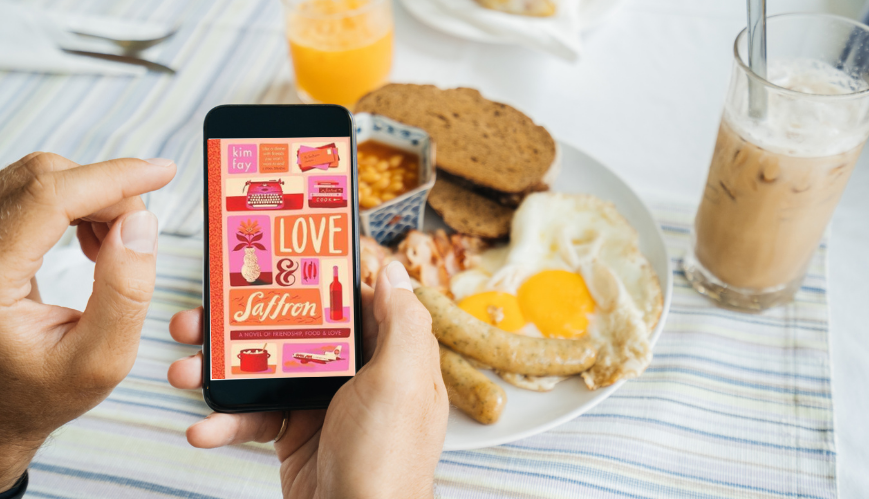 Book Review: Love & Saffron by Kim Faye
24 May 2022
In Love & Saffron, author Kim Faye tells a cross-generational story based on her relationship with food columnist Barbara Hansen.
Reviewed by Jessica Morris
Food can bring anyone together, and in this delightful 1960s era novel from Kim Faye, based on her friendship with food columnist Barbara Hansen, we see how food and fellowship can unite even the most distant lives.
Written through a series of letters, young, upcoming writer Joan, who is based in LA, connects with Imogen, an aging cultured food writer whose life in the Pacific Northwest has been chronicled in many a newspaper column.
What starts as a letter of appreciation from Joan to Imogen soon blooms into a heartfelt friendship. And as the duo discuss food and swap recipes and stories, we are given a spotlight on social issues of the time – a country recovering from war, women stepping into the workplace, social stigma about alternate versions of the family unit, and mental illness.  
By telling this story through letters – and a cleverly added chapter about their first meeting – there is a sense of ease to Love & Saffron. What could feel stuffy and pent up is instead refreshing and lively. And the power of two vastly different women from across generations resounds with honest and compelling storytelling.
Much like how you savour the memory of a delicious meal months after it has passed, you will enjoy the lingering delights of Love & Saffron. And those who enjoy cooking will find a myriad of treasures in its pages.
Available at major bookstores.