Book Review: Making Australian History by Anna Clark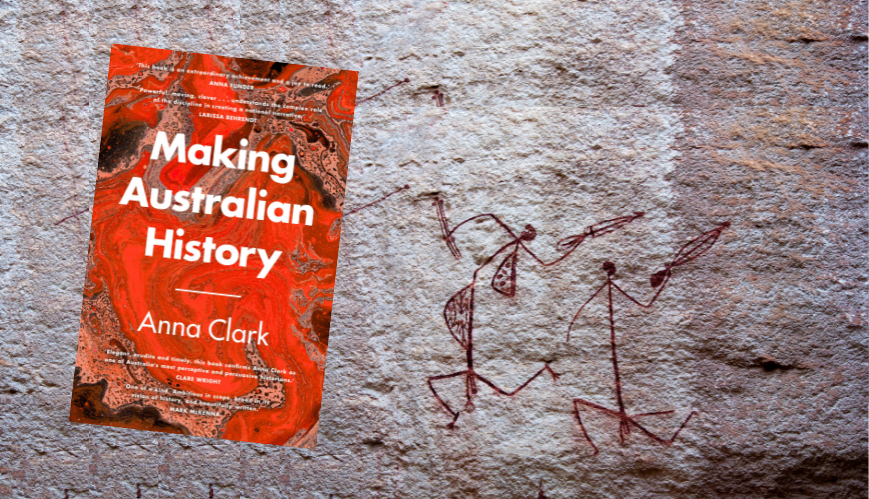 Book Review: Making Australian History by Anna Clark
5 February 2022
In Making Australian History, Anna Clark explores the history of these lands we now call Australia and how this has been shared over the years.
Reviewed by Sue Hodges
Making Australian History is an examination of authors who have written about Australia's history grounded in truth.
Clark captured my attention and offered some profound historical evidence that would have been frowned on 20 years ago or still is. Regardless of your heritage – First Nations, female, if you have convict ancestry, or have a multicultural heritage – Anna Clark unashamedly includes your story here.
I am grateful for First Nations peoples who carved and painted their history on the walls of caves and shelters, built fisheries among other constructions and passed down songs and stories that date back to a time before Rome was even built. I'm delighted for all the other groups included in this book too.
Truth does not lie in the pages of this book, and like included authors, such as Bruce Pascoe, Sir Joseph Banks and William Dampier and others, we must look for these people who interpreted the past, acknowledged us and confirmed our existence.
Making Australian History is available at major bookstores.
SUE HODGES IS THE DIVISIONAL ABORIGINAL AND TORRES STRAIT ISLANDER ENGAGEMENT COORDINATOR FOR NSW/ACT.