Book Review: Not Enough Per Annum by Marian M.Y.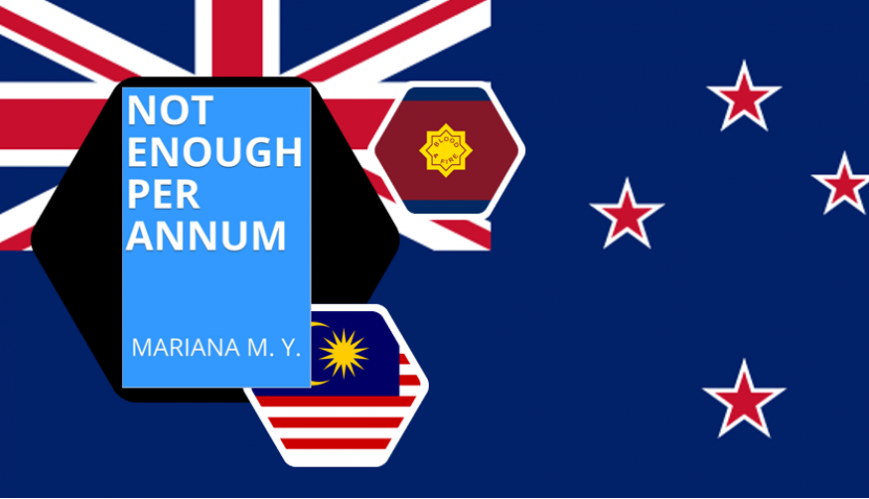 Book Review: Not Enough Per Annum by Marian M.Y.
28 May 2022
Not Enough Per Annum gives us a look into the faith and life of an anonymous Salvation Army employee during COVID-19 while living in New Zealand.
Reviewed by Garth R. Hentzschel
Not Enough Per Annum is a collection of diary entries that map out a personal journey of faith over temporal needs.
Some people have a desire to take a secret look into the private diaries of others. With the publication of Not Enough Per Annum, author Mariana has sanctioned such an invasion of her privacy.
Although not narrated, the notations show that Mariana is a Malaysian single Catholic woman who moved to New Zealand to seek worldly riches. Instead, she finds herself with mounting debts and working at a headquarters of The Salvation Army. The diary notes give slithers of information on the knowledge she picks up about the Army, New Zealand, and her personal faith. Although there were inconsistencies in the length and frequency of the diary entries, there is a self-awareness that her faith became more important to her than financial wealth.
The diary is up to date with comments on COVID, although it leaves the discerning reader with questions on how countries and faith-based organisations such as The Salvation Army can keep their central values while accepting new people into their fold.
Not Enough Per Annum is available from Amazon in Kindle and Paperback editions at Amazon.com.au: Books
GARTH R. HENTZSCHEL IS A SALVATIONIST LIVING IN BRISBANE, IS EXECUTIVE EDITOR OF THE AUSTRALASIAN JOURNAL OF SALVATION ARMY HISTORY AND A FREELANCE HISTORIAN.