Book Review: Relationship Goals by Michael Todd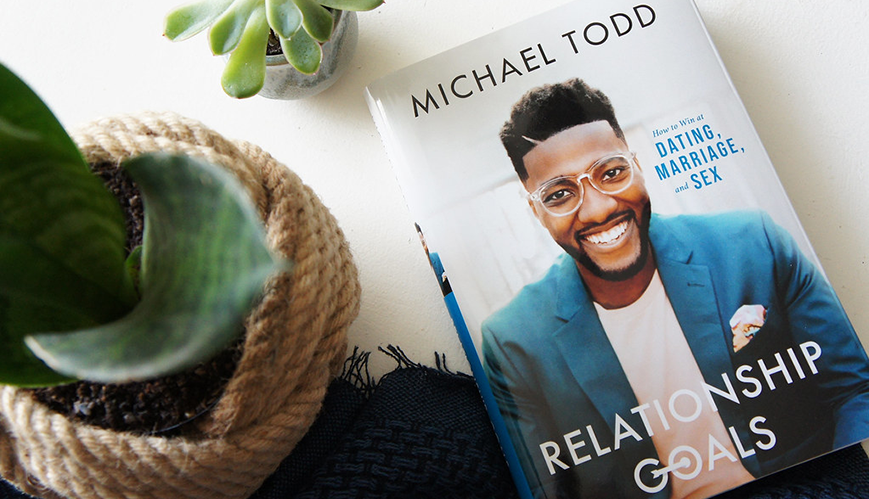 Book Review: Relationship Goals by Michael Todd
26 April 2022
Pastor Michael Todd is a New York Times best-selling author whose sermons have received millions of views online. 
Reviewed by Ankita Russell
Pastor Michael Todd is an author and influencer from Transformation Church in Tulsa, Oklahoma. In his book, Relationship Goals, he encourages self-reflection, giving us a more conservative view of what God wants our relationships (especially husband and wife) to be like. It would be a great book for the youth and/or people who are single or dating, with practical points they can implement.
I particularly liked the analogy of Jesus being with you in everything you do. This is incredibly powerful and can benefit people in all stages of life. Todd says that all the chapters are relevant in all stages of the relationship journey – but I disagree. Being a married person, I felt that the chapter on marriage was far more helpful to me over the others. Yet the other chapters could be useful in other relationships for singles and dating couples.
For people who share different beliefs to their spouse, this can be a bit of an uncomfortable read and should be approached with nuance. Ultimately, anyone who reads this should remember this is one man's take on a healthy God-centred relationship. But don't be afraid to seek other wise sources, counsel, and prayer on how you live and love in your relationships.
It's also worth noting that Pastor Michael Todd is a big-time Instagram influencer. He is as passionate about his custom Nikes as he is filming his acts of service and sharing scripture. So, if you use this with younger couples or those new to the faith, use it as a launchpad for mentoring.
ANKITA RUSSELL IS A MUM, WIFE AND JESUS-FOLLOWER FROM GEELONG, VICTORIA. SHE ATTENDS GRACE CHURCH.