Book Review: See What You Made Me Do, by Jess Hill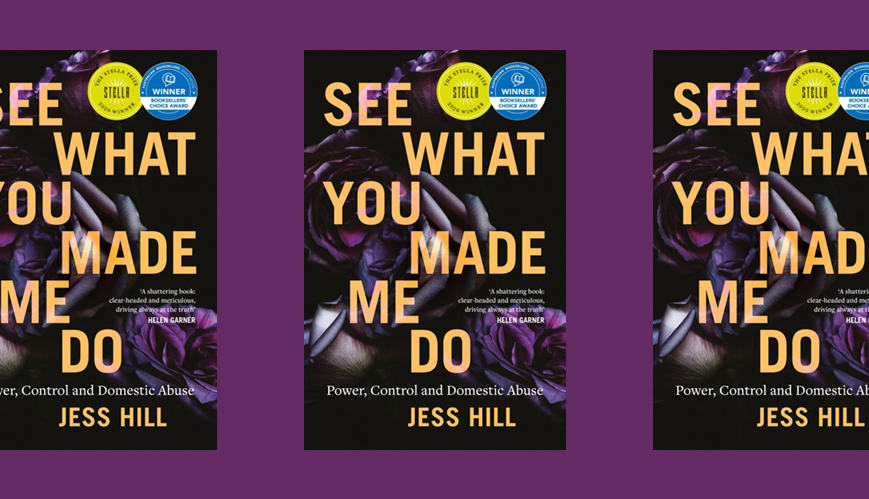 Book Review: See What You Made Me Do, by Jess Hill
25 November 2020
An award-winning take on the way Australia approaches domestic violence, by journalist Jess Hill.
Reviewed by Amanda Merrett
In See What You Made Me Do, journalist Jess Hill weaves together the stories of people who have experienced family violence and the findings of numerous scientific studies.
Using engaging and accessible writing, Hill draws on academic concepts and multiple experts to take a deep dive into key topics including perpetrators' behaviour, when women use violence, why women stay, the impact of family violence on children and the justice system.
However, See What You Made Me Do should not be mistaken for a textbook; Hill does not shy away from critiquing current approaches to family violence prevention and asks how we can improve popular feminist and psychopathological models that address family violence.
She pushes against the current narrative that suggests there is a singular image for perpetrators, with several chapters devoted to understanding the complexities behind men and their abusive behaviour.
This book is a must-read for anyone working in the family violence sector, and anyone who cares about the Australian women and children at risk of trauma, serious injury and death as a result of family violence.
See What You Made Me Do is available at major bookstores and online.
AMANDA MERRETT IS SALVO LIVING IN THE NORTHERN TERRITORY. SHE HAS A MASTER OF DEVELOPMENT STUDIES WITH A BACHELOR OF APPLIED SCIENCE IN PSYCHOLOGY.