Book Review: Soundtracks by Jon Acuff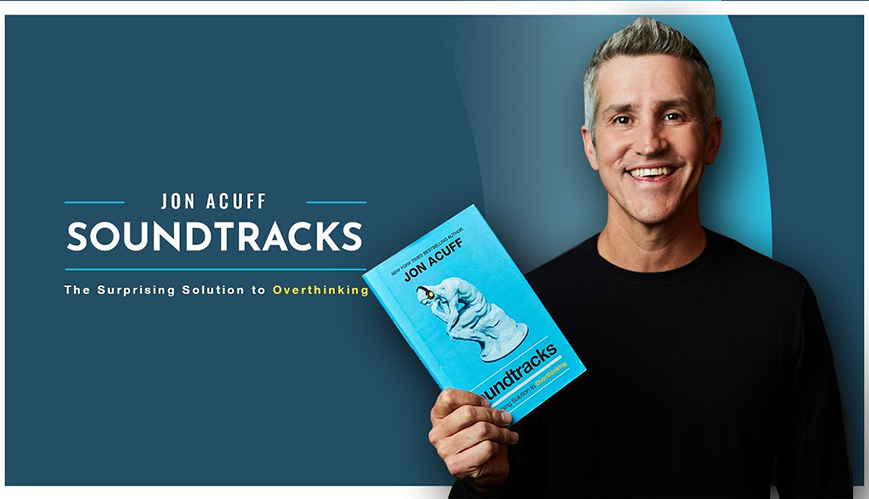 Book Review: Soundtracks by Jon Acuff
19 March 2022
Christian speaker, author and bussinessman Jon Acuff gives us the tools to overcome negative thought patterns in his book Soundtracks.
Reviewed by Harriet Notaristefano
Jon Acuff's Soundtracks is one of the most helpful books I have read in a long time. Jon is a kindred spirit to the overthinker like myself and gives us the tools we need to take back control of our thought-life.
With his extensive research and real-life experience, Jon does not give us a 'switch' for an instant fix; instead, he takes us by the hand and empowers us to do it for ourselves.
In these pages, we can relearn what we tell ourselves on a daily basis, with the view that when we do, we cease to be our own harshest critics. Through this, we quit carrying guilt and we enjoy life all the more for it!
Soundtracks is a call to action for the chronic overthinker, and without a doubt you will go away feeling empowered, hopeful, and equipped to face those reoccurring, stubborn mindsets that have long held you back so you can live in Christ's freedom.
Soundtracks is available at Koorong.
HARRIET NOTARISTEFANO IS AN ENGLISH EX-PAT, BLOGGER AND ENTREPRENEUR LIVING IN GEELONG, VICTORIA. SHE ATTENDS GRACE CHURCH, GEELONG.