Book Review: Take Back Your Family by Jefferson Bethke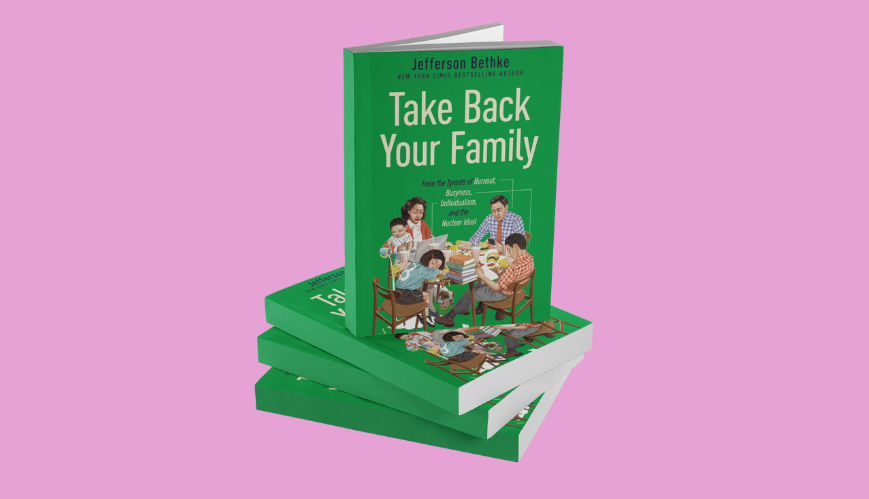 Book Review: Take Back Your Family by Jefferson Bethke
10 May 2022
In the book Take Back Your Family, author and father Jefferson Bethke invites families to be a 'team on mission' for God's kingdom.
Reviewed by Katie Ryan
When I saw the cover of Take Back Your Family, the cynic in me groaned. I assumed it was another Christian book telling us what the perfect 'godly' family should look like – usually unrealistic and loaded with guilt. Yuck!
I was only a few pages in when I realised I was being wonderfully drawn into a conversational-style book, inviting me to go on a journey of discovery.
This book explores what a family saturated in building God's kingdom here on earth could look like – a multigenerational team that supports, encourages and allows each other to be the best they can be.
Jefferson Bethke, a family man in his 30s, is a gifted author who, with his wife Alyssa, runs FamilyTeams.com, an online initiative equipping families to live as multigenerational teams on mission. I love this. This is what Jefferson really taps into in this book – teams on a mission.
So, no matter what your 'family' looks like, I cannot recommend this book enough. I know my family is going to go on the journey of living as a team on mission. May your family join the call.
Take Back Your Family is available online and at Koorong now.
CAPTAIN KATIE RYAN IS THE CORPS OFFICER AT PAKENHAM IN MELBOURNE