Book Review: The Two Sisters by Rob May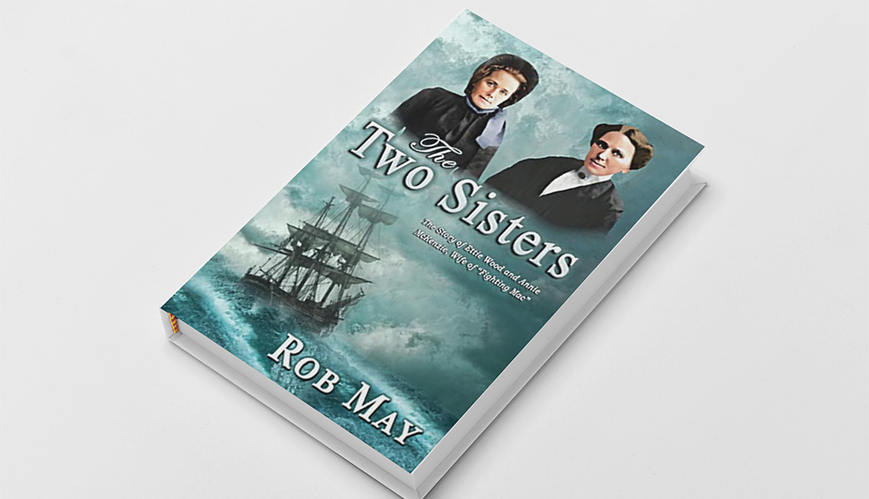 Book Review: The Two Sisters by Rob May
23 April 2022
Two Sisters tells the story of Ettie Wood and Annie McKenzie - Salvationists whose actions would shape our history.
Reviewed by Garth R. Hentzschel
The Two Sisters: The Story of Ettie Wood and Annie McKenzie, wife of "Fighting Mac", highlights the lives of two women who were hidden in history due to the men they married.
Through the rising popularity of self-publishing, family history is reaching a wider audience. Rob May's passion for research into his family is clear in his book about the two Hoepper sisters. One, Annie was a Salvationist who went on to marry fellow Salvation Army officer William McKenzie. William later became known as 'Fighting Mac' for his chaplaincy work during World War One.
The Two Sisters follows the Hoepper family as they immigrated from Germany to the rural Queensland town of Toowoomba. The book then focuses on the lives of Annie and Ettie. Their lives are contrasted through the investigation of the sisters' faith and husbands. The descendants of the sisters, some Salvationists, were also included. Photographs and maps enriched the text.
This family history uncovers the life of two sisters who time has forgotten. It opens the reader's eyes to the importance of individual choices and how history impacts a person's future.
The Two Sisters: The Story of Ettie Wood and Annie McKenzie, Wife of 'Fighting Mac' is available as a Kindle edition from Amazon.com.au
GARTH R. HENTZSCHEL IS A SALVATIONIST LIVING IN BRISBANE (QLD) AND IS A FREELANCE HISTORIAN.