Book Review: To Right Every Wrong by Dave Andrews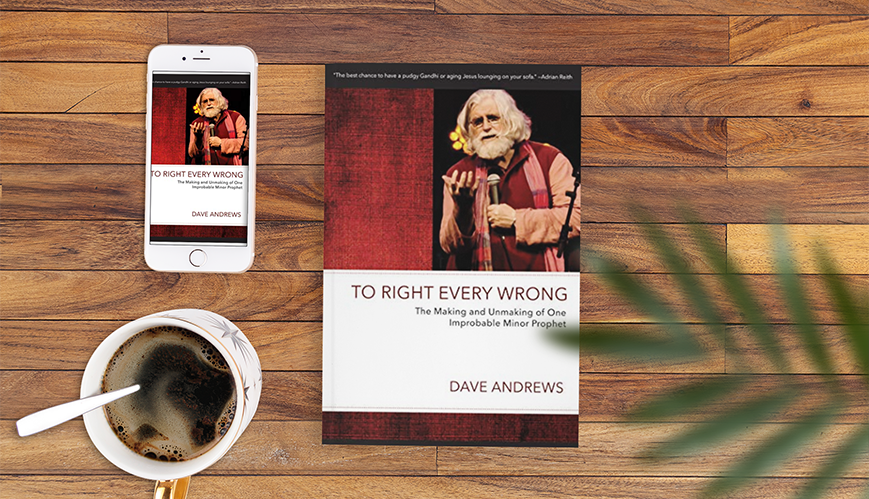 Book Review: To Right Every Wrong by Dave Andrews
31 August 2021
Australian author and songwriter Dave Andrews opens up about the prophetic and humility in his latest memoir, "To Right Every Wrong."
Reviewed by Ian Southwell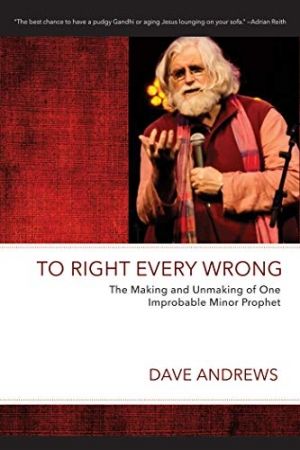 Dave Andrews is a Brisbane-based author of 22 books and composer of 51 songs, many encouraging Christian social activism.
In his 70th year, Andrews reflects on his life from three different perspectives. Firstly, he recounts his personal background, marriage to Ange and service together in Afghanistan, Pakistan, India and Australia, often in challenging circumstances and frequently through the medium of neighbourhood houses.
His second perspective is that of the prophetical. Expect to be shocked as he recounts how he and Ange reached out to the outcast, multiple marginalised groups and to other religions in Christ's name. Andrews unhesitatingly confronted organisations he perceived as too inflexible in their methods.
The third retelling of his story paradoxically analyses his personality profile and the gradual transformation away from self-righteousness to a more caring approach he describes as 'unselfconscious righteousness'. While some repetition occurs, diligent readers will be encouraged toward potential transformations by God's grace.
To Right Every Wrong: The Making and Unmaking of One Improbable Minor Prophet by Dave Andrews is available now on Amazon.com.au as an ebook and paperback.