Book Review: Truth Plus Love by Matt Brown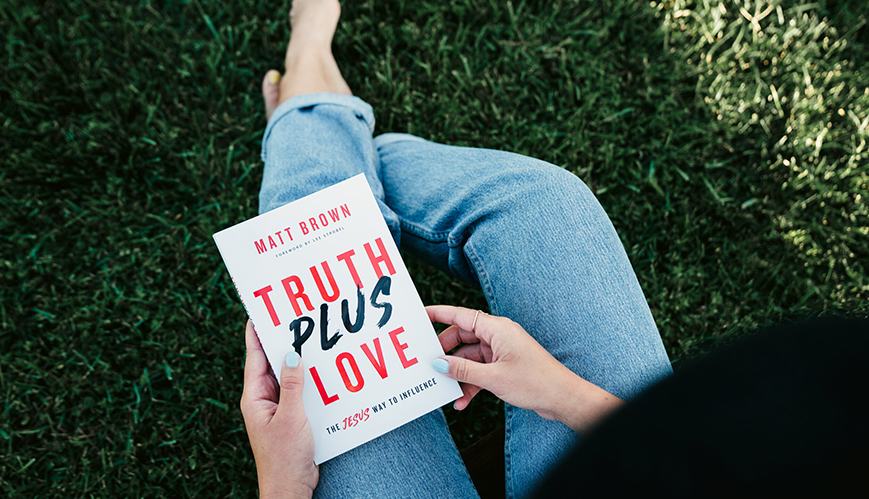 Book Review: Truth Plus Love by Matt Brown
3 April 2021
With a foreword by Lee Strobel, evangelist Matt Brown gives us compelling reasons to marry the truth with love in his new book about influence.
Reviewed by Katie Ryan
Truth or love? This is the great tension of reaching the world for Jesus. Are we to preach truth and challenge moral behaviours? Or should we love people despite their lifestyle choices?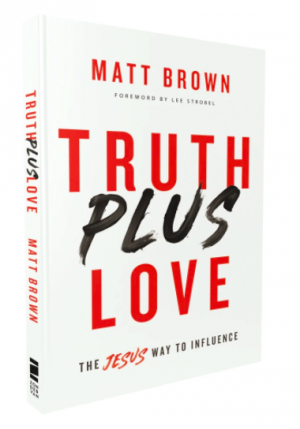 Matt Brown, an evangelist and author, calls for us to stop looking at making disciples about imparting truth or love, and to reimagine a norm where Christians reach the world for Jesus through truth plus love.
Truth Plus Love – The Jesus Way to Influence asks us to review the way we represent ourselves, not only through our actions and words but especially in our social media presence. Are our words online matching who we are in person? Are we representing a God who is both truth and love?
Through Matt's easy-going style of writing and heart cry of evangelism, you will find yourself rediscovering the beauty of the fruit of the spirit. And you will be reminded of the desperate need for an ever-watching world to be shown an ever-loving God.
Truth Plus Love is available online and at Koorong.
CAPTAIN KATIE RYAN IS THE ASSISTANT CORPS OFFICER AT RINGWOOD IN MELBOURNE