Book Review: Walking Him Home by Feby Chan and Naomi Reed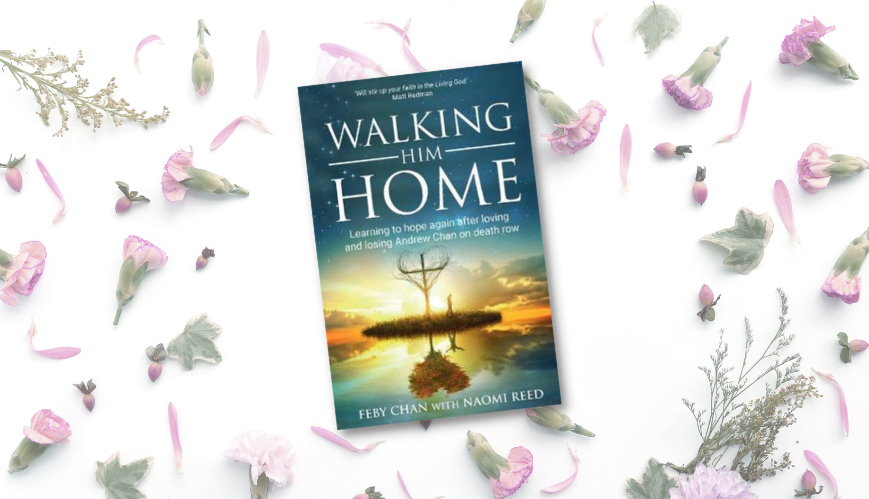 Book Review: Walking Him Home by Feby Chan and Naomi Reed
19 October 2021
The world knew Andrew Chan as a member of the Bali Nine. Feby Chan knew him as her husband. In this review, Mark Soper shares that he knew Andrew as a friend.
Reviewed by Mark Soper
Walking Him Home is a love story that weaves God's faithfulness and goodness through a narrative of heartache and grief.
Andrew and Feby were married for 35 hours before his execution in April 2015.
Many people in Australia may recognise the name Andrew Chan. He was a member of the Bali Nine who had been in Indonesia's notorious Kerobokan Prison for 10 years for drug smuggling. I recognise the name Andrew Chan as a childhood friend who I had grown up with at Enfield in Sydney – two families becoming one. Walking Him Home tells the story of Feby Herewila, who married my mate Andrew back in April 2015.
The early chapters of Walking him Home detail Feby's story – her early years, her faith in God, and her obedience to Christ. It is clear from an early age that Feby loved God and wanted to follow his leading and calling ... eventually to a Bali prison.
Feby tells how she met Andrew, and shares how his infectious laugh and enthusiasm for life drew her in. Despite the reluctance of family and friends, their relationship blossomed, built upon a foundation of love for God, shared vision for ministry and prayer.
Andrew's influence reached far and wide around the world, and no one thought the day of execution by firing squad would come. But that day came in April 2015, devastating family and friends who had prayed for a miracle.
Feby's story brings up many emotions for me as I relive Andrew's story. I grieve a mate whose life was cut short, but Feby reminds me of God's healing and faithfulness, which brings hope for a new day. Feby and Andrew's vision to leave a legacy for others, and for children, continues to evolve and brings hope and joy to so many.

Walking Him Home is a real-life example of walking through hardship and seeing God at work at the same time and is a must-read. Available now online and at Koorong.