Book Review: Why Am I Feeling Like This? by David Murray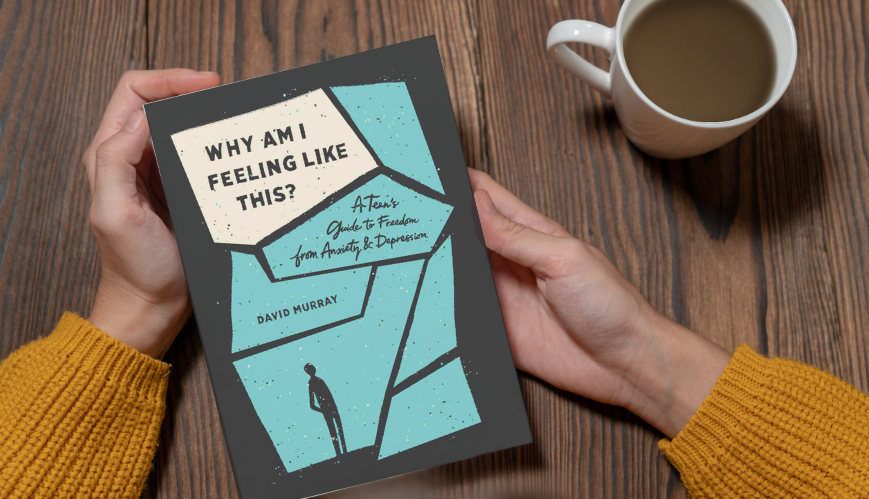 Book Review: Why Am I Feeling Like This? by David Murray
17 May 2022
Reviewed by Rachel Morris
Why Am I Feeling Like This? is a book you'd find in a store's 'self-help' section – yet it is anything but the cliché you would expect.
David Murray, a pastor and counsellor, does something not many have been able to do when addressing skyrocketing numbers of teens with anxiety and depression. He aids the reader with increasing mental health literacy, developing coping skills, seeking mental health supports and developing a reliance on God.
This book is refreshing to read as a counsellor, as faith-based books regarding mental health often neglect to discuss the need for further support. Spiritual disciplines are not a cure for mental ill-health but one (albeit important) aspect of well-being.
I did have one red flag while I was reading this. Although Murray combines a spiritual approach and promotes mental health support, he has difficulty using modern-day language throughout. When discussing mental health, his language is easily understandable for teens. However, his terminology about spirituality is 'old school' and what you'd expect from a book written in the 1990s. This can lead to clichés, needless alliteration, a sense of spiritual damnation, and perception of inauthenticity by the teens who would be reading the book.
Note, this does not make the book a write-off. It is one of a few that shares easy-to-understand strategies for teens to manage worry and stress. I'd recommend it for teens who have grown up in the church and understand spiritual jargon. However, I'd suggest reading the accompanying adult book Why is my teenager feeling like this? and sitting down with them after each chapter to ensure they understand what has been said. This will keep them from developing a sense of shame.
Why Am I Feeling Like This? is available online and at Koorong.
RACHEL MORRIS IS THE LIFE ENGAGED PROJECT COORDINATOR AT GEELONG SALVATION ARMY