Book Review: Word and Deed - May 2021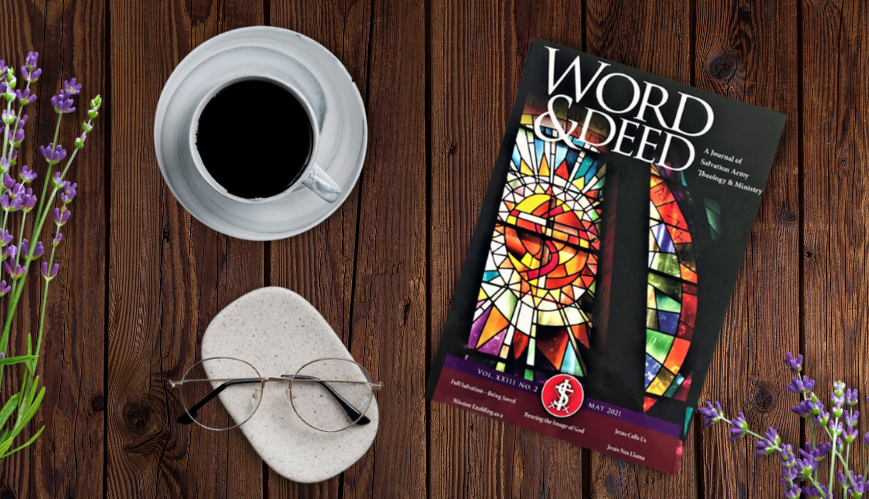 Book Review: Word and Deed - May 2021
16 October 2021
The latest edition of Salvation Army periodical Word & Deed addresses pastoral care and models of multi-ethnic corps.
Reviewed by Garth R. Hentzschel
The current volume of Word & Deed includes papers from academics Dr Jonathan S. Raymond (Called to a Higher Purpose and Higher, Higher Education), Dr Helen Cameron (Just Mission) and retired Salvation Army officer Captain Daniel N. Diakanwa (Key to Intercultural Ministries).
These papers discuss ministry topics that include the need for 'class meetings', a model of pastoral care, and models of multi-ethnic corps. In addition, this volume contains some books reviews and three sermons based on Psalms, John and Mark, the latter in both English and Spanish.
Although several papers only discuss contemporary popular modes of ministry, fail to analyse the outcomes for best practice, or have weak bridging of ideas, they should still get the reader thinking. Generally, this publication is up to date. Specifically, this volume is a good starting point for anyone in any area of ministry within The Salvation Army or wider church who desires to use theory in their praxis.
Word & Deed: A Journal of Salvation Army Theology & Ministry Vol.23, No.2, May 2021 is available at Sydney Salvationist Supplies (1800 634 209) or thetrade.salvos.org.au, and Melbourne Salvation Army Supplies (1800 100 018) or commerce.salvationarmy.org.au.
GARTH R. HENTZSCHEL IS A SALVATIONIST LIVING IN BRISBANE (QLD) AND IS EXECUTIVE EDITOR OF THE AUSTRALASIAN JOURNAL OF SALVATION ARMY HISTORY.