Book Review: Word and Deed November 2020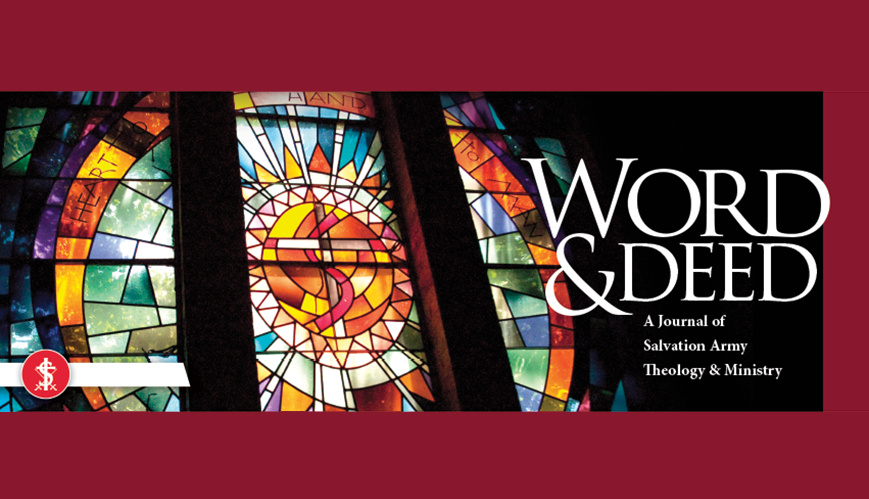 Book Review: Word and Deed November 2020
10 April 2021
The November 2020 issue of Word & Deed features articles on human dignity, work/life balance, and peace.
Reviewed by Doug Davis
Subscribers to Word & Deed have been well rewarded over the past 22 years by the depth and quality of its articles on Salvation Army theology and ministry.
Published by USA National Headquarters, under the imprint Crest Books, Vol. 23, November 2020 maintains the standard of excellence known to readers from around the world.
Contributors to this issue invite us to explore topics touching on human dignity in the context of Salvation Army ministry and the contrasting but complementary matter of family ministry.
Editors Dr Roger J. Green and Dr Jonathan S. Raymond invite papers from readers across a wide range of interests to encourage and distribute the thinking of Salvationists and other Christian writers. A host of luminaries have contributed to past issues of the journal amongst whom are Australian Salvationists including Philip Cairns, Alan Harley, Graham Harris and Geoff Webb.
Word & Deed is available for order at Sydney Salvationist Supplies (1800 634 209) or thetrade.salvos.org.au, and Melbourne Salvation Army Supplies (1800 100 018) or commerce.salvationarmy.org.au.
COMMISSIONER DOUG DAVIS IS RETIRED OFFICER LIVING IN VICTORIA.